The first time I saw an example of Native American pictographs in Quetico Provincial Park I was a teenager. We were camping on the U.S side in the Boundary Waters Canoe Area (BWCA) on Lake Saganaga. We embarked on a grueling day trip into Cache Bay to check out the pictographs.
After a four hour plus paddle through some large open water we finally made it to Cache Bay. The pictographs are marked on the Quetico and BWCA maps with a red I in a circle. We approached the cliff where the map indicated the drawing was located. Near the bottom of the cliff was a picture in red of a small man holding a paddle.
"That's it?" I said to my teenage self, disappointingly. I was expecting something larger and more grandiose as if ancient dwellers on this lake had stencils, pastels, and colored pencils at their disposal to make French Impressionist wonders on a Quetico cliff 500 years ago.
Ever since that time I have canoed and fished extensively throughout Quetico and the BWCA, but I rarely looked for them unless they were convenient. One time fishing the northern narrows of Lake Kawnipi we looked for pictographs that should have been there according to the map, but we could not locate them.
On a canoe trip this last summer we had met a couple from Ely named Ron and Sharon. On Kewaatin Lake they paddled all the way across the lake in order to check out the pictographs. They came back raving about how cool they were.
It had been over twenty years since I had first seen an example of Native American Pictographs, and since I was older and more mature now I could grasp their significance. We did not have time to check out the pictographs here, but as I looked at the map there were several stops on Agnes Lake where the map indicated more examples of the ancient art.
We stopped for lunch on an island halfway through the 22 mile long Agnes Lake. As luck would have it, there were pictographs on the other side. Quetico and the BWCA are loaded with them. According to one website the greatest concentration of aboriginal rock paintings in Eastern North America occurs throughout this area. The most sensational are supposedly on Lac La Croix. The website recommends: "In respect for the beliefs and traditions of the Anishnabe, you may choose to leave a small gift of tobacco, sage, or cedar sprinkled on the water below the pictograph."
After lunch we paddled around the island and squinted our eyes in hopes of finding them. They usually are found on sheer rock faces just above the water and are brown or red in color. We slowly drifted next to shore and scanned the rock faces.  Reddish marking soon became apparent, and we were soon enjoying pictures drawn by ancient adventure travelers who lived here centuries ago.
One of the appeals of hiking, canoeing, camping, and campfires is the engagement of activity done by our ancestors many years ago. It is recreation to us, but for people hundreds of years ago this is how they lived. There is a certain gratification when participating in these activities because our inner selves harbor a remembrance that we used to do this. Outdoor adventure travel is DNA stamped in all of us somewhere.
I felt this way while paddling up Agnes Lake. It is a 22 mile long gigantic lake with hardly any other people on it, yet canoes have been navigating up and down this highway long before Europeans entered the scene. The pictographs, which most experts think date back 500 years prove this.
One unique element to Quetico Provincial Park is the infamous ankle biting flies. They look like regular house flies, yet they have a voracious hunger for your ankle blood. While swatting away the blood-sucking fiends, I speculated that these pests have also been around for centuries. Most of the pictographs depict animals like moose and bear or canoes and paddles. I wonder if there is a pictograph out there showing an ancient human swatting his ankle.
If this type of trip appeals to you, there are two places one can access the park from the United States that I recommend. If you go through Ely, Minnesota then go through Canadian Border Outfitters. Read about them here:
Boundary Waters and Quetico vacation begin with Canadian Border Outfitters
If you want to go through Grand Marais then try Voyageur Canoe Rentals. Read about them here:
Voyageur Canoe Outfitters is the key that unlocks Quetico and the Boundary Waters
Adventure On!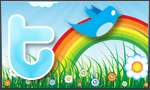 The goal of Traveling Ted is to inspire people to outdoor adventure travel and then provide tips on where and how to go. If you liked this post then enter your email in the box to get email notifications for each new entry. Daily travel photos are excluded from your email in order to not flood you with posts. There is no spam and email information will not be shared. Other e-follow options include Facebook (click on the like box to the right) or twitter (click on the pretty bird on the rainbow above).
On the right sidebar is a donate button. If you would like to donate in order to support the site, it would be appreciated. All donations would cover travel expenses and improvements to make the site better.