Island canoe adventures in Minnesota and Canada are a great way to explore. Quetico Provincial Park in Ontario, Canada is at the heart of the lake area, and along with the Boundary Waters Canoe Area (BWCA), this area is known as the canoe country wilderness. Among these lakes, one can find an equal if not more amount of islands. Small or large, these beautiful islands in the canoe country beckon adventure and exploration.
Some of these islands are tiny little spits of granite with a couple of pine trees on top, while others are enormous and would take hours and sometimes days to circumnavigate. This island adventure took place at the northern end of Lake Kawnipi at the heart of Quetico Provincial Park.
Island canoe adventures around an island with no name
Sadly, the island we were going to spend our afternoon circling around did not have a name. It is situated just north of Kazie Island where Lake Kawnipi narrows. The map shows a maze of bays, smaller islands, and other narrows: perfect for an afternoon paddle.
We jumped in our canoe and began to circle the unnamed island. We approached the first narrows on the other side of the island, and we were greeted by a bald eagle on a low dead tree on a tiny island. It was as if he was welcoming us to our island adventure. Eagles normally fly off when canoes approach, but this eagle stoically scanned the horizon and ignored us.
The other goal of the trip was to secure a fresh fish walleye dinner. We got off to a slow start, but shortly my Dad hooked on to a one pound walleye, which is the perfect size for eating. As he reeled in the fish and placed him on the stringer a river otter swam towards us as if to check out our catch. If he could talk he may have asked what bait we were using.
We pulled up to a rock face and had lunch. While waiting for summer sausage to be cut, I took a cast and hooked another walleye. After lunch we cast against the shore where we ate and it produced a lunker smallmouth bass and a northern pike. Fresh fish dinner was on the menu.
We soon emerged from the channel and our afternoon adventure was complete. Memories of the mini island journey will resonate for years on future trips and future campfires. We also found a new fishing spot should we pass this way again.
Candidates for a name of the island were also spawned from the trip. It could be named "walleye dinner island," "river otter island," "adventure island," "bald eagle island," or "worst fishing video island." All of these titles would be an improvement over the sad empty space that appears on the nameless island on the current Quetico maps.
If this type of trip appeals to you, there are two places one can access the park from the United States that I recommend. If you go through Ely, Minnesota then go through Canadian Border Outfitters.
If you want to go through Grand Marais then try Voyageur Canoe Rentals.
Adventure on!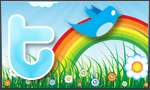 The goal of Traveling Ted is to inspire people to outdoor adventure travel and then provide tips on where and how to go. If you liked this post then sign up for the email newsletter. Notifications are sent out once or twice a month with what is new with Traveling Ted's adventures. There is no spam and email information will not be shared. Other e-follow options include Facebook (click on the like box to the right) or twitter (click on the pretty bird on the rainbow above).