For some reason, the thought of Roman ruins in France always comes as a surprise to people. Not sure why this is because just about every high school history textbook in the world has a map showing Rome in red during its peak conquest. These maps show France under their dominion as well as the rest of the Mediterranean world.
Despite this fact, every time you mention Roman ruins in France, you will be met by a bevy of furrowed brows and confused contorted faces. Perhaps this is because on these maps it said Gaul instead of France, or maybe it was because too many were daydreaming or actually sleeping when they should have been studying the map, or maybe a lot of people just do not give a crap about Roman history.
Whatever the reason for the oversight, Roman ruins in France always comes as a surprise to travelers, who either don't remember or don't care about their high school history textbooks. This is ok though as part of the benefit of traveling is rediscovering things you once knew or never knew when you walk on a stunning Roman aqueduct spanning the Gardon River and the gorgeous valley below.
Learning history and culture through travel is much more fun than reading about it in a book anyway. People are more apt to remember an experience than something they read in a book or see on television.
The Pont du Gard is the most stunning Roman ruin in France. It is the highest of all Roman Aqueducts and one of the most well preserved. It is great because you can walk across it; however, the journey across is not for the acrophobic. There are no railings up top, so stick to the middle part of the stone walkway. I would not want to walk across the bridge during the dreaded Mistral.
Check out this post to see other interesting Roman ruins in the south of France.
The Pont Du Gard cannot be accessed by rail. It is necessary to either take a bus from Nîmes or Avignon. The best way to tackle the trip is to arrive in Avignon the day before and either procure a bus schedule or get information from other travelers. It is a top attraction in the area, so information is not difficult to find locally. Here is a Lonely Planet discussion thread for those wanting to do a littler research.
Stay tuned,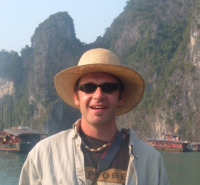 TT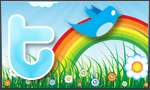 The goal of Traveling Ted TV is to inspire people to outdoor adventure travel and then provide tips on where and how to go. If you liked this post then enter your email in the box to get email notifications for each new entry. Daily travel photos are excluded from your email in order to not flood you with posts. There is no spam and email information will not be shared. Other e-follow options include Facebook (click on the like box to the right) or twitter (click on the pretty bird on the rainbow above).