It seems it would be easy to choose a backcountry camping site while backpacking; however, there is more than meets the eye when making this decision. One would think it would be only a matter of throwing down the pack on a flat piece of ground and setting up the tent. More variables need consideration before the camping spot is chosen.
Follow these tips when preparing to pitch the tent in the backcountry and have a safe adventure travel experience:
1. Can you pitch a tent? –
Many national and state parks do not allow backcountry tent camping except at designated spots. The Great Smoky Mountains in Tennessee is one of these places.  National forests usually have fewer restrictions, but make sure to check with the ranger or the website regarding where one can set up a tent.
2. Water –
I once set up a camp at higher elevation, which was a half mile away from the last creek. After hiking ten plus miles, the last thing I wanted to do was to hike a half mile to get water, and then hike back. Make sure there is a source of water at your camp or plan to carry enough with you. This planning should occur before the trip even begins. The nice aspect of winter camping, when snow is on the ground, is it eliminates this problem. It is possible to just melt the snow.
3. Look up in the trees before setting camp –
One time I took a nap underneath a tree one time. After I groggily woke up, I noticed a huge branch teetering above without support. If a gust of wind came up during my slumber, Traveling Ted would have turned into Flat Stanley. Make sure to check the branches above to see if any loose limbs could fall during the night and avoid placing your tent under these pitfalls.
4. Traces of bear –
While camping in Quetico Provincial Park in Canada, we scouted a campground with fresh bear scat in it. We did not look any further and took off. This is something else to check when at a ranger station. The ranger should have fresh information about camp spots with recent trouble bear activity. This information is especially vital in grizzly country.
5. Keep the goal of the broader trip in mind–
If your backpacking trip is going to be 40 miles in four days then it is probably not a good idea to set up camp after two miles. On the other hand, maybe you drove all night the night before and feel exhausted. If you can manage the rest of the trip in limited time then go ahead, but keep daily mile goals in mind before picking a place to knock off at.
6. Camp on the high ground–
If you are camping near a river then make sure to camp above the flood plain. Twenty people tragically died in Arkansas last year when storms caused a flash flood to rip through a campground in the Ouachita Valley.
7. Stay away from marshy areas –
If possible, avoid camping near standing water, marshes, and cattails. Mosquitoes and other critters will harass and bombard once dusk hits.
8. Start looking before nightfall –
First of all, it is important to know when nightfall is. In the summer the sun sets much later, but in winter the sun sets between four and five PM. Be aware of the sunset times when you are backpacking and begin your campground search an hour or two before. If camp spots become slim, then it might be necessary to hike in the dark or at least set up camp in the dark if one fails to plan ahead.
Stay tuned,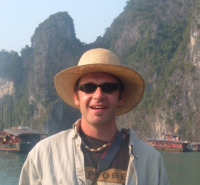 TT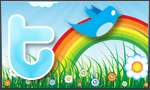 The goal of Traveling Ted TV is to inspire people to outdoor adventure travel and then provide tips on where and how to go. If you liked this post then enter your email in the box to get email notifications for each new entry. Daily travel photos are excluded from your email in order to not flood you with posts. There is no spam and email information will not be shared. Other e-follow options include Facebook (click on the like box to the right) or twitter (click on the pretty bird on the rainbow above).