Machu Picchu and the Inca Trail is the subject of this guest post by Christine Garland. A few months ago she reached out to me on twitter. It has been a perfect match as she is the marketing director for Chicago's Uncle Dan's Great Outdoor Store, and I am one of Chicago's most prominent adventure bloggers.
I did a review for the store, a review for one of their products, and she accompanied me on the Leinenkugel's Friendly Float. When she told me she had just returned from her first great outdoor adventure to Peru's Machu Picchu, I thought it would be great for her to do a guest post. She brings a unique perspective since she is flushed with confidence having just completed her first adventure, yet her memory of being new to overseas travel is still fresh in her mind.
As the marketing director for the Chicago outdoor store chain Uncle Dan's, "Adventure" is a part of my daily vocabulary. I love it, but it's pretty easy to start resenting all the talking when you're not actually experiencing. Desire for adventure can only be subdued for so long.
I gave into mine a month ago when I went to Peru to hike the Inca Trail to Machu Picchu.
I can't narrow down in a blog post what was so wonderful about this experience (I like talking far too much for that). But I want to get across why I would recommend, if you haven't, taking a trip like this one.
Despite my job title, I'm not an experienced rugged trail blazer. I hike, I wilderness camp, I like muddy things (when I'm wearing the correct outfit). But, until a few weeks ago, I'd never partook in an actual "trek" before.
I've heard that if you're an avid trekker the Inca Trail is totally an amateur journey. But I also know that it's on the must-do trekking bucket list. So let's pretend for a moment that you're all impressed with me for completing it.
For four days in June I lived un-showered with the knowledge that my only chance to make it back to civilization was to make it to the end of the trek. I took one uneven step at a time with my life on my back (in a Deuter 28 pack, small I know, but I managed to fit everything in there) and my only transportation connected to my ankles.
It was fabulous.
Trekking is not a vacation. It's a challenge.
There is something really incredible about spending your days off work, or just absent from regular life, experiencing more than a good meal and a chaise lounge.
By embarking on a journey where you pave your own way with nothing but feet and a partner for good conversation, you have an opportunity to see things from a completely different angle than if you just magically arrived at a scenic spot via some sort of convoluted transport system like a car or bus.
The Inca Trail, like any trek, is beautiful! It doesn't matter that I took 1000 pictures…I never captured what it was like to pause as you catch your heaving, gasping breath along the way and look around.
Imagine turning a corner and walking into the "forest of clouds," or past a llama snacking on some forestry on the side of the trail.
Think about the impact of starring down at a never ending climb that you just reached the top of, knowing that one misstep could be….it.
Or eating lunch while staring out at a horizon of mountain summits.
It's an unparalleled experience.
You get to feel for a minute like you're living as our long lost, twice removed, on our second cousins side, ancient ancestors did. Except with really cool gear and better fabrics.
When I arrived at the end of my trek caked in four days of sweat and dirt, beyond desperate need of a shower, I had a sweet feeling of triumph. I was done. My bruised toes and sore muscles thanked me for ending the misery.
That feeling was quickly followed by a desire to plan my next painful triumph.
I was listening to a NPR podcast on addiction yesterday. The podcast was an interview of a neuroscientist who walked you through the reason addiction begins, by a stimulation of pleasure in your brain. A trek, like the Inca Trail, definitely falls under the pleasure stimulation category, and I NEED more.
If you haven't yet, I hope you all decide try a trip to the Inca Trail, or wherever your primitive desires take you.
TT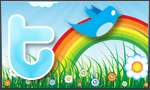 The goal of Traveling Ted is to inspire people to outdoor adventure travel and then provide tips on where and how to go. If you liked this post then enter your email in the box to get email notifications for each new entry. Daily travel photos are excluded from your email in order to not flood you with posts. There is no spam and email information will not be shared. Other e-follow options include Facebook (click on the like box to the right) or twitter (click on the pretty bird on the rainbow above).
On the right sidebar is a donate button. If you would like to donate in order to support the site, it would be appreciated. All donations would cover travel expenses and improvements to make the site better.