One of the premier summer music festivals each year is Bonnaroo in Manchester, Tennessee.  75,000 to 90,000 music enthusiasts amass in the farm fields south of Nashville, Tennessee to see one of the best music line ups of any festival. Although it is an amazing festival, camping out in extreme heat and excessive partying can make it tough to survive Bonnaroo.
This year will be no different with acts like reunited Buffalo Springfield, Mumford & Sons, and My Morning Jacket to name just a few.  The camping experience is intense as is the June heat and humidity in Tennessee.   The author has been to Bonnaroo three times and each one was quite an adventure.  Here are a few suggestions to survive the festival.
Five tips on how to survive Bonnaroo
1.  Rest up before the trip
Many who come to Bonnaroo travel from extreme distances across the country.  Many will drive non-stop day and night for several days before they arrive.  Although it is understandable that people want to get to the festival as soon as possible and conserve vacation days, this type of trek can come back to haunt you.  It is best to take your time and relax because you will need every ounce of energy to survive the heat, extra-curricular activities, and non-stop music.
2.  Get a camp spot close to the festival
This is a little bit out of one's control as the parking staff will direct cars to where they please.  The best bet is to come early on Thursday and hope that this helps get a good close spot.  If you are directed to the far end of the camping grounds it could be over a mile walk to the music in intense heat and humidity with no shade.  It sucks to be already drained before even hearing a note of music.
3.  Drink plenty of water
Bring a camelback hydration system and drink lots of water.  With so much beer available some people feel they are plenty hydrated, but do not forget good ole agua.  The author actually passed out due to dehydration while watching Steve Winwood and this experience prematurely ended my music watching for the day.
4.  Go easy on the set list in the afternoon
The hottest part of the day is usually between 2pm and 5pm.  Try to limit your exposure to the sun during these times.  In front of the tents there is limited shade under the pavilions, but outside of that the shade is sparse.  I spent two hours watching the Neville Brothers and Los Lobos one afternoon and it caused me to miss some later acts that I wanted to see.
When one looks at the acts during the day they get greedy and want to see everything.  Limit yourself to an act or two during the day and then hit it hard once the sun goes down. They have performances into the wee hours, so wait for the intense sun to go down.
5.  Bring a tarp –
Shade in the campground is a must.  I have seen other campers hang out in their spot in full exposure to the sun during the day.  Then I have seen them disappear into their tent early in the night not to reappear.  The heat will take the energy out of you and limit your experience at Bonnaroo.
Follow these tips to survive Bonnaroo and get the max out of this incredible weekend.
Adventure on!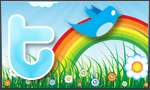 The goal of Traveling Ted is to inspire people to outdoor adventure travel and then provide tips on where and how to go. If you liked this post then enter your email in the box to get email notifications for each new entry. Daily travel photos are excluded from your email in order to not flood you with posts. There is no spam and email information will not be shared. Other e-follow options include Facebook (click on the like box to the right) or twitter (click on the pretty bird on the rainbow above).
On the right sidebar is a donate button. If you would like to donate in order to support the site, it would be appreciated. All donations would cover travel expenses and improvements to make the site better.