Wisconsin Walleye Days in Nekoosa
A rite of spring for adventure travelers in the Midwest is the is the running of the walleyes.  Nekoosa, Wisconsin is the epicenter for this phenomenon as they host  Walleye Days with a contest for biggest fish.  This year the event went from March 19 through April 17.
Nekoosa, Wisconsin is on the Wisconsin River just north of the Dells.  Each spring walleyes swim up the river and spawn in front of the dam in Nekoosa.
Read the 2015 recap of the event here
The DNR ranger informed us that the fishing is excellent from just below the dam all the way down a mile.  He said the fishing is equally good from the shore as it is from the boats as the lunkers like to hang out in the slack water near shore.  The preferred bait is a black jig with a minnow.
Walleye Days are over for this year, but this does not mean walleye fishing is over.  In fact, the best fishing is most likely in the future as cold weather has really hampered the activity.  This does not mean that fish cannot be caught in cold weather (see video for proof of this), but it does slow the action down.
Be sure to know your Wisconsin angling rules
If you come to Nekoosa to fish the Wisconsin River make sure that you are legal in everything you do.  Many places you will never see a warden or a policeman while fishing and if you did they will not bother you.  This is not the case in Nekoosa as I have been checked for fishing licenses almost every year.  Also, be sure to know the limit and size allowance as $150.00 is too much to pay for a fish that is one inch too short.
Fishing licenses, tackle, and minnows can be purchased just a couple of blocks from the river at Sunrise Bait shop.  Bob will help you get licensed and provide information on fishing regulations.  Anglers are allowed five fish between 15-20 inches per day and one fish over 28 inches per day, but be sure to check at Sunrise for current regulations as they are subject to change.
In order to get to Nekoosa take I-39 north from Portage, Wisconsin to exit 136 and then turn west on Wisconsin 73 and go 21 miles to Nekoosa.  Take a left after crossing the river into town and then take a left on Pointe Bass Avenue.  Park anywhere along the road where there is room below the dam and start angling.
After fishing it is time to hit Nita's Brew
After the fishing is over then take a break in town.  There is a bar next to the Party Connection liquor store on Market Street called Foley's Nita Brew that serves local Point beer, incredible half pound burgers, and some great local color.  The people and staff are incredibly friendly and will warm both the body temperatures of the cold fisherman and will also warm their hearts with their genuine kindness.
Central Wisconsin and Wood County is an often overlooked area of the state as visitors tend to head farther north, to the Dells, or to Door County.  Nekoosa is a really pretty area with great fishing and lightly visited thanks to its more popular neighbors.
Adventure on!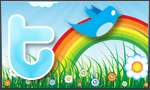 The goal of Traveling Ted is to inspire people to outdoor adventure travel and then provide tips on where and how to go. If you liked this post then enter your email in the box to get email notifications for each new entry. Daily travel photos are excluded from your email in order to not flood you with posts. There is no spam and email information will not be shared. Other e-follow options include Facebook (click on the like box to the right) or twitter (click on the pretty bird on the rainbow above).
On the right sidebar is a donate button. If you would like to donate in order to support the site, it would be appreciated. All donations would cover travel expenses and improvements to make the site better.