2010 was a great year in adventure travel for me.  It was capped off nicely by this website having been chosen as one of the top 10 travel blogs with pictures by the Got Saga website as part of their top 100 travel blogs of 2010.
It was a great honor to be listed among such travel blogger greats as Traveling Savage, 501 places, Traveldudes, and Velvet Escape.  It was also cool to be on a list that included well known travel names like the Lonely Planet, Expedia, and Orbitz.  Since this blog was noted for its pictures, what better way to look back than to do it with shots from the cool adventures I experienced this year.
Although there was no round the world or even overseas travel this year, I did experience some amazing adventures.  The year began with some intense cross-country outings.  I met a Worldloppet Master on the trails in the Indiana Dune State Park, and I was convinced to try the American Birkebeiner Marathon.
The rest of the winter was dedicated to getting in shape for this grueling 54 kilometer marathon in Hayward, Wisconsin.  I nearly collapsed, but somehow managed to finish just under six hours.
Spring break is a time when Chicago adventurers thaw out from winter and try to find some sun further south.  I normally go to Florida or the Great Smoky Mountains, but this year I tried a new park.  I hiked the Big South Fork National Recreation Area along the Kentucky – Tennessee border in the Cumberland Mountains.  It was a beautiful three day hike and I was delighted by the undiscovered aspect of this outdoor destination.
Planning for a week long August trip fishing and canoeing in Quetico Provincial Park in Ontario, Canada dominated the rest of the spring and summer.  This area is an incredible pristine wilderness across from the Boundary Waters Canoe Area with crystalline waters that one can drink straight from the lake without treatment.  Walleye, northern pike, and smallmouth bass team in the waters and a fresh fish dinner is something that is worth the difficulties in getting here.
It is no easy task to travel here.   It took three days to get to Lake Kawnipi through grueling portages up the Falls Chain, hordes of mosquitoes, and a  few rain storms.  The journey was worth it as once my dad and I reached Kawnipi we did not speak to another human being for four days.
When most people were eating with relatives and stuffing themselves with turkey and mashed potatoes I was hanging out with Teddy, Abe, George, and Thomas at Mount Rushmore in South Dakota.  I gorged myself with beautiful views from the Black Hills, Custer State Park and the Badlands.  My meals consisted of granola, macaroni and cheese, and dried fruit.
I hiked for three days in the Black Elk Wilderness in the Black Hills in a foot of snow and sub freezing temperatures.  The granite outcroppings and pine covered mountains frosted in snow are a site to behold.  I had this fascinating part of the country virtually to myself.  I saw two other hikers out for a day hike up to Harney Peak during the three days I was in the wilderness.
After hiking the Black Hills, I got in my car and drove around the Badlands National Park for an afternoon.  I enjoyed the Badlands so much that I think I will come back next Thanksgiving and hike here in the backcountry for a couple of days.  I just will have to be careful and dodge the buffalo.
These were just the highlights of the year.  There were countless of day trips to places like Midewin National Tallgrass Prairie and skiing in the Kettle Moraines in Wisconsin.  Two canoe trips on the Wisconsin River also were on my plate this year.  It was a great year and look forward to another year of adventure in 2011.
Stay tuned,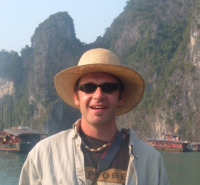 TT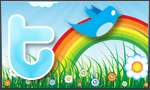 The goal of Traveling Ted TV is to inspire people to outdoor adventure travel and then provide tips on where and how to go. If you liked this post then enter your email in the box to get email notifications for each new entry. Daily travel photos are excluded from your email in order to not flood you with posts. There is no spam and email information will not be shared. Other e-follow options include Facebook (click on the like box to the right) or twitter (click on the pretty bird on the rainbow above).