Adventure travel is a great way to escape your other life.  There is a scene in the movie Avatar when Jake Sully soliloquizes about his current situation.  He opines that the life he lives in his avatar body seems like the real life and his real life seems like the fake one.
With the increasing dependence on the internet many people can empathize with this statement.  There are multiple e-channels to occupy ourselves with including twitter, facebook, fantasy sports, writing or reading blogs, and internet forums to name just a few.  In fact, there is even a site called second life where people can get an avatar and interact with other people in their avatars.
There is nothing wrong with these e-escapes as everyone needs a hobby, but when it gets to the point that the internet is more satisfying and more real than real life then it is time to escape and take a break.  Adventure travel is the perfect outlet for this type of frustration.  Take a hike in a local park, canoe a local river, take a vacation to Thailand, or go visit a national park.
Winter is the peak time for internet use.  Cabin fever should be replaced with avatar or internet fever.  In the winter think about going downhill or cross-country skiing.  I have several recommendations on where to go and how to start in my Examiner page.
It is refreshing to break the internet habits for a day or even a week.  It is also makes the return more interesting.  Day after day of internet use gets dull, but after a hiatus it is exciting to be back and inform friends through facebook or twitter about the adventures experienced.
Stay tuned,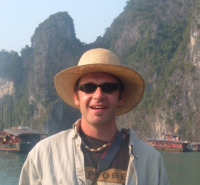 TT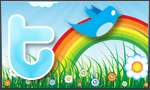 The goal of Traveling Ted TV is to inspire people to outdoor adventure travel and then provide tips on where and how to go. If you liked this post then enter your email in the box to get email notifications for each new entry. Daily travel photos are excluded from your email in order to not flood you with posts. There is no spam and email information will not be shared. Other e-follow options include Facebook (click on the like box to the right) or twitter (click on the pretty bird on the rainbow above).