With the current Covid-19 outbreak wreaking havoc across the world many countries have been forced to enter lockdown status and keep their borders firmly closed. This has resulted in a halt to the global travel and tourism industry. Unless we see a very sharp revival in this market our plans for summers abroad soaking up the sun are done. Soaking up the sea and surroundings will be on hold. Despite this fact, we must look optimistically and hold out hope for the future of the industry. Here is the ultimate packing list for when travel reopens.
We have to face the facts that any travel will be limited this year. This has not deterred people from planning and optimistically looking outside and dreaming of a beach. If anything, it is stoking the fire burning within many people who are yearning to leave lockdown and explore the beauty of Europe. In order to get us through lockdown let's put together an ultimate packing list in hopes of a European Summer for 2020.
Ultimate packing list
Travel adapter
As Europe is made up of different countries there are a few things that you will need to keep in mind when making your packing list. Starting it off we have the travel adaptor. Now, I mentioned different countries for a reason. Chances are each location you visit will require a different adaptor.  For this reason, a multi adaptor is highly recommended. This will have you covered for each stop of your European journey.
Camera
You may be asking why would I need to take a camera when I have a smartphone. Surely additional baggage is an inconvenience? Well I would have to agree, but being a devotee to both the DSLR and film photography worlds I cannot travel without these and for good reason. A smartphone camera is designed to capture the best image possible; this requires AI to artificially enhance the picture. Using a film camera with manual settings allows you to capture the true beauty of the location. I took a 35mm camera loaded with black & white film to Berlin.The outcome was phenomenal. From this experience alone I would add a camera to your list.
Clothes (casual & formal)
Regardless of where you are traveling you will definitely need clothes. I would always recommend to pack a little, especially when it comes to underwear and loungewear. I always pack my personalised hoodie from Banana Moon Clothing to make sure I have at least 1 home comfort . If you are traveling it is likely you will away from clothes washing facilities for prolonged periods of time, which is why you should be sure to pack enough essentials. I would also recommend some waterproofed clothing and even something slightly more formal. You never know what surrounding you may find yourself in.
Water Bottle With Filter
This is something I can no longer live without and for good reason. Having spent a small fortune on bottles water in the past, I thought it was time I did something to cut needless expense and reduce my plastic waste. This search resulted in finding a water purifying water bottle. This means I can fill my water bottle from and fresh water source. It is good to rest easy knowing I am not ingesting nasty illness causing parasites, which would most likely result in a very upset tummy!
Adventure on!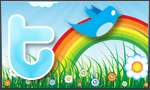 The goal of this site is to inspire people to outdoor adventure travel and then provide tips. If you liked this post then sign up for the email newsletter. Notifications go out once three to four times a year with what is new with Traveling Ted's adventures. Your email will not be share and you will receive no spam. Other e-follow options include Facebook (click on the like box to the right) or twitter (click on the pretty bird on the rainbow above).