Red River Gorge in eastern Kentucky is a beautiful forested area with amazing rocky bluffs, cliffs, and natural bridges. Being close to the Great Smoky Mountains and the Appalachian Mountains, it does not get much publicity, but to the local people and those that have visited, know and appreciate the national splendor the area offers. Here are five of the top Red River Gorge outdoor adventures to enjoy.
Five Red River Gorge Outdoor Adventures
Red River Gorge climbing
Red River Gorge climbing is one of the top outdoor adventures found in the area. In fact, one website refers to the location as the sports climbing Mecca of the east. The rock climbing community is well aware how awesome the area is, and many eastern rock climbers enjoy the area because they have a local place to enjoy their sport without having to travel so far west.
Red River Gorge zip line
My first zip lining experience took place in Red River Gorge. I went down a few years ago and stayed at a beautiful cabin. Within a couple of hours of arriving, I was harnessed up and flying through the air. It was a beautiful perspective to see the natural formations from above. The year I went, they had received a lot of rain in the spring and the forests were as green as could be. I felt like I was zooming over the Amazon. It looked more like a South American rainforest than a U.S. national forest.
Red River Gorge hiking
I went on a beautiful two day overnight hike in Red River Gorge, and it was gorgeous. As I mentioned before, the area was saturated with rain, so places where waterfalls normally do not run had some spillover. It was one photo opportunity after another. I followed a creek for the first part of the hike, but then hiked up to elevations for some picturesque views. There were many camp spots all around the trails, so there was no shortage of places to put up a tent. The Sheltowee Trace National Trail bisects the park and there are numerous other shorter trails, so it is easy to find a loop or out and back hike to suit your desired length.
Related: Hiking Red River Gorge
Red River Gorge Kayaking/Canoeing
With a name like Red River Gorge, you knew that kayaking and canoeing would be on the menu. What is awesome about the Red River is it has some of the most exciting whitewater in the southeast, but there is also a flat water stretch that appeals to all levels. The difference between the upper stretch, which has the whitewater and the lower stretch is that different. There are a few class I rifles and ledges on the lower stretch, so it can keep beginners and novices on their toes.
Red River Gorge fishing
The Red River Gorge area offers a wide variety of fishing. Local creeks and rivers are routinely stocked with brook, brown, and rainbow trout. In lakes like Cumberland, Cave Run, and Laurel River lake, anglers can find bass, crappie, and even muskie. Cave Run Lake is home to the state record muskie.
Red River Gorge is a great place for outdoor adventure. Even if these activities are beyond your capabilities, the area is a wonderful spot to drive around and see many scenic overlooks and short trails.
Adventure on!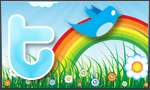 The goal of this site is to inspire people to outdoor adventure travel and then provide tips. If you liked this post then sign up for the email newsletter. Notifications go out once three to four times a year with what is new with Traveling Ted's adventures. Your email will not be share and you will receive no spam. Other e-follow options include Facebook (click on the like box to the right) or twitter (click on the pretty bird on the rainbow above).