The Vatican is undoubtedly one of the most beautiful places in the world. Check out 5 Vatican City points of interest you can't miss during your trip.
Traveling is a tricky thing to do well. We all set our sights on the most interesting places in the world, only to find that there are hundreds of interesting things to do within the beautiful cities we travel to.
This makes us miss out on some things we would have found wonderful while spending our hard-earned money on attractions that we might not enjoy. The solution to this problem is simply to do your research.
We're here to help you find some of the best Vatican City points of interest. If you're headed to Vatican City, you're in luck because we're here to point you in the right direction.
Related: An Italian odyssey – 7 things not to miss
Let's get started:
5 Top Vatican City Points of Interest
Now, it would take about 10 trips for most people to see everything interesting in Vatican City. There's a whole lot of amazing history packed into this small geographical area, so it's important to be selective with where you go.
If your interests aren't too specific and you want to have an excellent time, you should look at the best tours of the Vatican.
On the other hand, you should consider the following attractions if you're a traveler who likes to do things on their own.
The Sistine Chapel
There's no doubt that the Sistine Chapel is an amazing sight to see. It's widely considered to be one of the greatest artistic feats of all time.
Michelangelo is credited as the primary artist, but you should know that the room was embellished by dozens of other celebrated painters of the 1400s. The art in the room tells of a blossoming humanism and enlightenment period.
Museo Pio Clementino
The various museums in Vatican City are breathtaking in their own rights. You'd be hard-pressed to find a museum in the city that didn't have an arsenal of priceless art.
If you're looking for a sure bet, though, the Pio Clementino Museum will put you in touch with some of the finest collections of ancient sculpture masterpieces. Remember, most renaissance art was created with Christian themes, and the Vatican was the recipient of a lot of the greatest works created during that time.
The Vatican Necropolis
The Vatican Necropolis is home to the burial sites of popes. While the popes take their rest in the necropolis, it has been discovered that individuals have been buried at the spot for more than 1,000 years.
If you're one for archeology and ancient history, you'll be extremely interested to see a millennium of royal history in one spot.
The Vatican Library
In terms of ancient texts, you will find no place richer than the Vatican library. It's home to around 7,000 of the first books ever printed. In other words, they were printed before 1501, and the printing press was invented sometime around 1440.
Beyond that, the building is home to roughly 25,000 hand-written texts from medieval times. There's much, much more than that, too. Be sure to travel here if you want to be awestruck.
St. Peter's Basilica
St. Peter's Basilica is said to be constructed above the location where St. Peter himself was buried.
It's thought to be the centerpiece of the Vatican and was finished sometime between the 1500s and 1700s. Interestingly, the selling of indulgences was used to finance this massive undertaking.
That selling was what prompted Martin Luther to ignite the Protestant Reformation that swept Europe and has contributed to so much religious diversity among those in the Christian faith.
Have the Travel Bug?
Hopefully, these Vatican City points of interest were helpful to you. There's a lot more world out there, though, and we're here to help you explore it.
Visit our site for more travel information and tips on how to experience the world the right way.
Adventure on!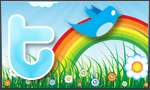 The goal of this site is to inspire people to outdoor adventure travel and then provide tips. If you liked this post then sign up for the email newsletter. Notifications go out once three to four times a year with what is new with Traveling Ted's adventures. Your email will not be share and you will receive no spam. Other e-follow options include Facebook (click on the like box to the right) or twitter (click on the pretty bird on the rainbow above).