Even if you aren't facing any problems at the moment, you will be soon when you enter the wilderness. Believe it or not, but most of what you do in the wild revolves around the knives that you bring along. From camp set-up to warding off the predators in the middle of the night, the right camping knife won't leave you hopeless in any situation. 
There is a long list of blades that you can find on the internet, which will only get you confused. However, we bring you a post that walks you through the troubles of the jungle and the knives that can be your saviour. Interested to know further?
Related: South Kettle Moraine camping adventure
Spare 3 minutes to read this post and you won't regret it using these knives
Hunting
Available in a range of blade options, adding a hunting knife to your gear is a wise decision. Whether you choose clip point, drop point, Wharncliffe and so on, keep your needs in mind to make the right choice. If you want to stay in control of the precision work, then a smaller blade is what you must buy. Also, never compromise on the quality by purchasing a cheaper variant otherwise you'll surely regret it at the most unfortunate time.
Preparing a meal
Now that you are done with hunting, it's time to prepare your dinner. The best knives in the industry that can help you with the same are the hunting and the boning knives. While the boning blade helps in removing meat, the hunting one offers assistance with slicing and dicing. However, we still need a reliable knife for skinning and slicing, and that's where the buck knife comes in. It's perfect for the job and can be used as a survival knife around the camp too. 
First aid
Whether you need to cut a bandage or a piece of cloth to cover a bad wound, use a pocket knife and you won't be disappointed. Its small and sharp blade allows precision cutting, and since it is portable, keep it in your pocket at all times. You can use to cauterise wounds and even cut a piece of wood to support a broken arm or limb.
Self defense
When camping in the wild, you always need to be prepared for anything. While that might sound confusing, carrying a reliable knife is enough to keep harm at bay. Choose one of the best camping knives which includes a bowie knife, a survival knife and a pocket knife to keep you safe. You can always rely on the camping or hunting knife as the sharp tips will easily hurt your enemy in one blow.
Setting up camp
Do you need help with the setting up of the camp? Of course, you do! Carry a bushcraft knife or a camp knife to help you make camp with minimum hassles. From getting twigs and kindle for building a fire to cutting ropes and nailing down your tent, a bushcraft knife will work wonders for you. 
Wood chopping
We couldn't emphasise more on the relevance of carrying the right tools in the wilderness, and an axe is something that will undoubtedly come in handy. Do you need to start a fire? You need wood. Do you have a broken limb that requires support? You need wood. To get the wood for such tasks, you can rely on a bushcraft axe, a bowie knife and a machete. You can use these to cut through branches and brushes to make a path for you in the jungle as well.
The fear of the unknown is enough to terrify people to their deaths, more so when they are facing the same with zero preparations. Learn from the mistakes of other campers and based on this list, carry the right tools of survival in the wilderness. Have a memorable trip! 
Adventure on!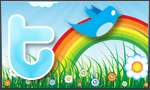 The goal of this site is to inspire people to outdoor adventure travel and then provide tips. If you liked this post then sign up for the email newsletter. Notifications go out once three to four times a year with what is new with Traveling Ted's adventures. Your email will not be share and you will receive no spam. Other e-follow options include Facebook (click on the like box to the right) or twitter (click on the pretty bird on the rainbow above).