Dubai is a great centrally located city to many incredible adventures. India is an amazing country with so much to offer the adventure travel in both culture and outdoor adventure activities. Many people who travel to India will find themselves with either a short or long layover in Dubai. Due to its ultramodern technology, amazing hotels, easy accessibility to Wi-Fi, many travelers will purchase airline tickets that includes a stop-over in Dubai. Here are five Dubai non-stop adventure flights to India. I have included one adventure destination near each city to get travelers started.
Five Dubai adventure flights
Mumbai – Sanjay Gandhi National Park
Mumbai is known as a financial hub, but on the outskirts of the city lies Sanjay Gandhi National Park. Flights to Mumbai can easily be booked through Emirates Airlines. Visitors can trek inside the park and spot wildlife including deer, porcupine, crocodiles, and there is even a small population of tigers. The chance of seeing a tiger is slim to none, but incredible to know that they are there. The park offers 103 square kilometers of wilderness and encompasses 20% of Mumbai's landmass. There are several trails to enjoy when visiting the park including the High Point Trail and the Shilonda Trail.
Related: Corcovado National Park Wildlife photo essay
Chennai – Guindy National Park
Chennai is another Indian city that has a national park within its boundaries. Where Sanjay Gandhi National Park in Mumbai is on the outskirts, Guindy National Park is actually found in the middle of the city. Amazing that there is a place like Guindy with over 2,000 free ranging deer in the middle of a major urban area. Beside deer, visitors can also spot hyena, mongoose, jackal, civets, and over 150 species of birds.
Delhi – tiger safaris
The previous two cities and national park have great opportunities to see wildlife, but the ultimate safari in India is a tiger safari. Delhi is a great spot to start a trek with the goal of seeing a tiger. Seeing these majestic creatures in the wild should be on everyone's bucket list especially since their conservation status is critical. Jim Corbett National Park and Ranthambore National Park are two top tiger destinations within an eight-hour drive from Delhi.
Kochi – Everything
The city of Kochi in Kerala, India is surrounded by green and blue if you look at any map. The green is all of the national parks and forests surrounding the city to the east. The Arabian Sea surrounds the city to the west. This means the city and area offers all types of adventure activities on both land and sea. Diving, surfing, snorkeling, and kayaking can be done in the ocean and trekking, animal safaris, whitewater rafting are just some of the activities found on land.
Kozhikode – Kakkayam Dam and Lake
Kozhikode or Calicut Airport is in northern Kerala and a few hours north inland is the huge Kakkayam Lake and Dam. The area is famous for trekking and boating options. There are dense forests and waterfalls to hike to in the area. The area is also home to the Malabar Wildlife Sanctuary. The star of the sanctuary are elephants, but there are 40 other mammals as well as 179 species of birds.
Adventure on!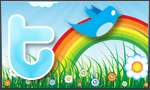 The goal of this site is to inspire people to outdoor adventure travel and then provide tips. If you liked this post then sign up for the email newsletter. Notifications go out once three to four times a year with what is new with Traveling Ted's adventures. Your email will not be share and you will receive no spam. Other e-follow options include Facebook (click on the like box to the right) or twitter (click on the pretty bird on the rainbow above).