It's not just the Miami airport that makes finding affordable and reliable parking problematic; rather, it's a general problem faced by many passengers at any airport. Whether you are looking for prolonged or temporary Miami Airport parking, off-site spots could offer you cost-effective rates to make parking more bearable. The following are four options that are the best off-site parking facilities at Miami Airport.
Deal Airport Parking
For outdoor parking, one reliable facility is Deal airport parking. Located a few miles from the airport, they offer full-time parking services to their customers. Depending on what type of parking you prefer, they have both valet and self-parking. You will also be provided with free shuttle rides to the terminal at any time of the day.
Related: Everglades Shark Valley Loop
This agency has a perimeter fence with CCTV cameras to guarantee the security of your vehicle. Its competitive rates make it a valid alternative to expensive on-site parking lots.
Note: You will pay extra if you own a larger vehicle.
Embassy Suites
Embassy Suites is available all day, seven days a week. The company provides reliable parking to those who use Miami Airport. Upon your arrival, present the staff with your parking reservation information. They will then give you a parking pass to use as an authentication key in the facility.
The facility is secure with security cameras and a boundary fence to prevent intruders from accessing your vehicle. There are also free bus rides to the terminal at any time.
Crowne Plaza
Located just a few miles from the airport, Crowne Plaza offers full-time, uncovered parking for its customers. Get your ticket from the gate then ask the attendant to check you in. You can then leave your luggage with the staff before proceeding to park your vehicle. Return for your luggage and use the free transport to the terminal, which is available at the peak hours of the day.
When you return from your trip, use the free rides back to the facility to access your vehicle. Your vehicle is safe and will be available when you're ready to get it.
Holiday Inn
Located just over seven miles from the airport, Holiday Inn is a parking facility that operates throughout the week and offers its customers free transport to the terminal. The buses are continually available during peak hours to make sure you arrive in time for your flight.
For quick authentication, have your parking reservation information with you when you enter the facility. Make a swift stop at the front desk to get the directions for where you are to park your car.
Final Thought
Off-site parking facilities provide you with affordable parking options compared to parking within airports. They are secure and offer you free transport to the terminal to make sure you arrive in time for your flight. The above facilities are four of the best affordable off-site parking facilities at Miami International Airport.
Adventure on!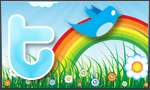 The goal of this site is to inspire people to outdoor adventure travel and then provide tips. If you liked this post then sign up for the email newsletter. Notifications go out once three to four times a year with what is new with Traveling Ted's adventures. Your email will not be share and you will receive no spam. Other e-follow options include Facebook (click on the like box to the right) or twitter (click on the pretty bird on the rainbow above).