Camping is a fun exercise. Almost all of the adventure enthusiasts have this habit of making their way into the woods during weekends. Camping happens to be a great way of embracing nature. If you wish to spend some time away from your smartphones, iPads and laptops, then do give camping a shot. First timers can accompany experienced campers. In this way, they'll be able to learn a lot and avoid the epic fails while camping.
More often than not, campers make this mistake of going out to camp all by themselves. Now, this is perhaps the biggest mistake you can ever commit. As a camper, you should always have someone for company. This will allow you to seek immediate help in case anything doesn't go as per your predefined plan.
Related: Kettle Moraine South camping and hiking
How to avoid the epic fails while camping
Bringing too much stuff along
Well, a lot of people make this mistake. Newcomers and first-time campers have this habit of packing too many things for their camping escapades. The more luggage you bring, the heavier your backpack is bound to become. You can have a couple of bags at your disposal. One can have your clothes while the other one can have some of the items that you will be needing frequently. You can keep a Molle Pouch at your disposal for keeping some of your frequently-used items. 
Bringing liquid and other semi-liquid foods
That's another common mistake that is made by just about everybody. As a camper, you need to bring dry food items for your camping trips. Fruits make for an excellent snack. Opt for food items that can be eaten on the go in a largely hassle-free way. If you carry hot gravies in your backpack, then it might lead to spillage. The aroma of a rich gravy is the one to die for but once these gravies begin to spill, your equipment runs the risk of getting damaged. You certainly would not want that to happen.
Not having a sleeping bag and pillow
That is yet another common mistake. The "I'll manage somehow" mentality doesn't work while you are camping. You have to stay prepared for just about everything. Also, many of the campers make this mistake of not carrying a sleeping bag. Those who carry a sleeping bag do not pair it up with a pillow. Well, pillows are important. If you don't carry a pillow along on your camping trip, then you'll have to use a big rock as your 'pillow'. Now, that sounds quite uncomfortable, right?
No rain protection 
Yes, that is right. Hitting the woods without adequate rain protection can end up complicating matters. If you don't have waterproof tents at your disposal, then water will (most probably) seep into the tent from all possible directions. Once that happens, you won't be able to sleep. Also, not carrying a raincoat can lead to illness. Staying cold and wet for a long time can cause discomfort and give rise to diseases. In order to avoid all the trouble, don't forget to carry adequate rain protection equipment along. 
Coming into the woods without a smartphone
Another mistake that is made by just about everybody at least once in their lifetime. First of all, you should never hit the woods all by yourself. If, by any chance, you are required to go into the woods alone, do carry your smartphone along and make sure there is network connectivity near the campsite. This will allow you to ask for help immediately in case things start going haywire. Well, you cannot take chances while camping. Take note of all of these things the next time you go out on a camping escapade. 
Adventure on!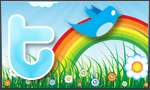 The goal of this site is to inspire people to outdoor adventure travel and then provide tips. If you liked this post then sign up for the email newsletter. Notifications go out once three to four times a year with what is new with Traveling Ted's adventures. Your email will not be share and you will receive no spam. Other e-follow options include Facebook (click on the like box to the right) or twitter (click on the pretty bird on the rainbow above).