When you plan your next trip to Israel, factor in time to visit the best museums in the country. Whether they are in Haifa, Tel Aviv, or Jerusalem. Here are some of the best museums in Israel.
Yad Vashem
This legendary Holocaust museum is the first stop for every dignitary visiting Israel. The solemn feeling that accompanies you through this museum is appropriate as the tour describes the horrors of the Holocaust perpetrated against the Jews and many others under Hitler's rule during World War II. You will hear testimony from survivors and see photographs taken during that time. Walk into the children's memorial to understand the magnitude of the death of one million innocent children.
Israel Museum
Situated in the center of Jerusalem, this museum will take you centuries back in time to artifacts found in Israel that date back to ancient time, a replica of a 12th century synagogue, and a Torah scroll salvaged from the ruins of a war. Walk on over to the Shrine of the Book, found on the Israel Museum campus. Have a look at the Dead Sea Scrolls.
Madatech
This science and technology museum, located in Haifa, draws over 400,000 guests per year. It houses 20 interactive science exhibitions on permanent display. You will also be amazed by the Noble Energy Science park. It features giant exhibits that encourage you and your family to touch, pull, climb, and operate anything you want. This museum also features a multi-sensory theater which will astound you.
Tel Aviv Museum of Art
Art museums are famous for bringing together several types of media in one place and the Tel Aviv Museum of Art is no exception. Located in the heart of Tel Aviv, this museum contains collections of art in the following media: modern and contemporary, Israeli, print and drawing, photography, architecture and design, and many others. Its exhibits include artists such as Marc Chagall, Jackson Pollock, and Vincent Van Gogh.
Diaspora Museum
Located on the Tel Aviv University campus, this museum showcases Jewish life outside of Israel. Using photographs, video, and print, the exhibits provide a fascinating look into the lives of Jews since the beginning of their exile.
If you want to see the holy land in the easy way possible, rent a car in israel so you can get around and enjoy every last museum to be found.
Adventure on!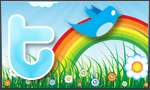 The goal of this site is to inspire people to outdoor adventure travel and then provide tips. If you liked this post then sign up for the email newsletter. Notifications go out once three to four times a year with what is new with Traveling Ted's adventures. Your email will not be share and you will receive no spam. Other e-follow options include Facebook (click on the like box to the right) or twitter (click on the pretty bird on the rainbow above).