Estonia is straight out of the most enchanting fairytale, accessible by all with a child at heart. Everything you could ever want in a vacation can be found right here — affordable accommodations, wonderful food, beautiful scenery, and of course, shopping — all of it served on a silver platter. Estonia boasts hundreds of little stores and shops, many of them family-run, that sell a wide variety of unique little goods and clothes. But of these hundreds, which ones are the best ones to stop into? Well, we can't tell you which of the hundreds are the best, but we can offer a few suggestions. Here are seven shopping hubs we think are worthy of the time of any visitor.
Related: Five great walking destinations in Ireland
Best Shopping Hubs in Estonia
Solaris
Deep in Tallinn's center beats its heart, the astounding cultural center of Solaris. Known far and wide as one of the absolute best places to shop in all of Estonia, it boasts even more than that. Entertainment, artistry, delicious cuisine, it's all found right in one place. There's even a store down there for naturally made cosmetics concocted from local ingredients! There's almost nothing you can't find here and you can even enjoy a delicious lunch while taking a break. Or you can spend the morning scoping out your interests, savor a scrumptious meal and then dive into the hunt, all in one awe-inspiring, amazing package.
Kaup24
This one is far more modern and high tech than you might think when you go looking for it. The reason for this is that you technically can't go looking for it. Kaup24 is actually an e-commerce website and by far one of the largest in baltic. You might be a bit confused, but everything in there is easy enough to comprehend without help if you have to. Detailed and colorful icons on the homepage tell you roughly what you're going to find by clicking on them. Then, once you get into a page, you can scroll through expertly taken photographs of the item to be sold. It's likely that you don't read the language, but honestly, so much care was taken into designing this site that's not even necessary.
Viru Keskus
Step into this shopping center and you'll feel like you're walking around Los Angeles with a few quaint, little red rooftops just across the street. It's a surreal mixture of classic and modern side by side. This is where the hip, young crowd go to flourish. You'll find big brand labels and stylish, adorable pieces right where you want them. And it's easy to find, too. Viru Keskus is located in the old town and easily connectible by the bus system, so you can spend the whole day perusing for cosmetics, perfumes, and even a supermarket in the cellar level, home to locally made sweets.
Estonian Design House
Wherever you go, you'll find malls. They're a staple of busy city life. Now, it's time to take a look at something a little smaller. Now, it's time to see the place where more than a hundred Estonian designers find roost with their unique creations. What's special about the items found here, be they clothes, trinkets, furniture, etc., is that nearly all of them are handmade locally. This house exists to showcase the flair of the crafters of the region, bringing their passion and imagination into the light for the world to enjoy. That makes this place an absolute must for any shopper.
Ceramics Hall of Katariina Guild
This is such a special store, it simply had to be mentioned. Located in a tiny, medieval nook of the old town, you'll find the Ceramics Hall, comfortably packed with eight small artisan studios. Men and women from all over Estonia gather in the guild to show off their crafts, of which they've become honored masters. Glass work, ceramics, textiles, you name it, it's probably in there somewhere. You can even gape in amazement watching these beautiful pieces come to life in the flames or the wheel right before your eyes. The guild members are more than happy to show off their skills to the awe-struck public. They're also happy to construct customized products for anyone interested in their work.
Masters' Courtyard
Finally, we take a little trip back through time in this tiny courtyard, all but hidden from the world. A true time capsule of the ages, so quaint and quiet that you'd never know you're in a bustling city. Art stores, galleries, workshops, all nestled together in a tiny section of the old town, hardly changed with the modern era. Crafts the city over, all homemade, all wonderfully well-made, and high quality. There won't be much you can't find here and you can find it all while feeling as though you've stepped back in time to a quieter era of simplicity and tranquility.
Best Shopping Hubs in Estonia Conclusion 
Estonia is truly a treasure, hidden away from the world by vast, green forests and mountains. A fairytale come to life, filled with unlimited creativity and homeliness that you won't find anywhere else. Friendly people, delicious, warming food and inspiring artwork. We guarantee you that one trip to this beautiful old place will never be enough.
Adventure on!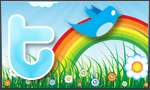 The goal of this site is to inspire people to outdoor adventure travel and then provide tips. If you liked this post then sign up for the email newsletter. Notifications go out once three to four times a year with what is new with Traveling Ted's adventures. Your email will not be share and you will receive no spam. Other e-follow options include Facebook (click on the like box to the right) or twitter (click on the pretty bird on the rainbow above).