Whether you're backpacking through Asia, visiting temples in Thailand or you're exploring the outback in Australia, the last thing any budding traveller wants to be worrying about is – did I lock the front door?
Related: Tips for entering a new country
The amount of travelers who return home to find their properties broken into and raided is utterly staggering. It really is enough to put you off traveling for life. As a travel blogger, I'm used to writing about how to keep yourself and your belongings safe whilst you're exploring the world, but what about all the valuables you left behind? Read on for 5 steps towards peace of mind and home security tips that every traveller must know.
Home security tips while on vacation
Lighting is everything
Simply put, if a house looks empty, or shows no signs of life for a couple of weeks, then that's a big indicator that there's no one home. Couple that with the outside of your home being in utter darkness, and there is very little stopping a potential thief from trying their luck. The trick is to make it look as though someone is there. You can do this easily by putting your indoor lights on timers. Don't worry if you're feeling a little eco-conscious about your carbon footprint, LED hut has some eco and budget friendly options that will give you and your conscious peace of mind.
As for the outside of your property, you can install a motion sensor light or have some traditional outdoor lighting installed, making it difficult for a thief to hide or gain access without being spotted.
Check all your windows and doors
Don't make this the last thing you do before you head off for 3 months. Every door and window should shut properly and lock securely. If any of them could be easily compromised with a kick or sharp shove then they need to be replaced. Consider having new locks and deadbolts installed on your doors and ensuring that all are strong and not easily damaged.
Ask your friends to help
It's what friends are for, right? Give them a key and let them go inside, water the plants, leave a couple of mugs here and there, open the blinds, take out the trash and pick up the mail. As long as your home looks lived in, it should be enough to make any intruder think twice.
Beware of social media
There's nothing we love more than posting incredible shots of our holidays and travels online for all of our friends to see. But do you really know all the friends you have online? Posting about being on the other side of the world for six weeks is the same as advertising that your house is empty. Be smart and don't let the world know your plans. Save posting those incredible pictures for when you get back.
Hide your valuables
A fancy new laptop or a games console on show through the window could be enough to tempt an intruder to break in. Be smart and hide all your valuables!
Adventure on!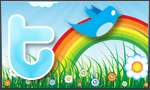 The goal of this site is to inspire people to outdoor adventure travel and then provide tips. If you liked this post then sign up for the email newsletter. Notifications go out once three to four times a year with what is new with Traveling Ted's adventures. Your email will not be share and you will receive no spam. Other e-follow options include Facebook (click on the like box to the right) or twitter (click on the pretty bird on the rainbow above).