Whale sightings are one of the biggest tourist draws to San Diego, although they are far from the only one in a city that boasts so many aquarium conservation projects and such a marvelous, world-renowned zoo. It's also the home of the famous ComicCon, so it's a city that gets its fair share of tourism traffic, and many people who come for one of the location's other big events also take the time to see the migrating whales, because the city's unique location near an offshore kelp forest that lies along several major migration routes means its coastal waters are a nexus of biodiversity fluctuating throughout the year.
The best time to see whales in San Diego is generally believed to be in winter and early spring. Starting in mid-December, the gray whale migration moves through the area, lasting until mid-April. During this time, whale sightings are almost constant, so tours have plenty to see. Many other species also migrate alongside the dominant gray whales during this time, but its not the only time you can see whales in San Diego.
Related: Acadia Nature cruise
Blue Whale Migrations in Autumn
Blue whales are massive and magnificent, existing in the open ocean as one of the largest animals ever on the planet. These peaceful giants move through the area in the fall, and watching them pass is a truly unique phenomenon that even experienced whale watchers find themselves surprised by. Tours that go out to see the blue whale migration operate on a schedule similar to the gray whale tours in early spring, so it's not hard to find a great time to go out. If you are heading into the area for an event this fall, you can easily make the most of the time by fitting a whale sightings San Diego into your schedule.
Other Ways To See the Blue Whales
You don't have to leave land to see the whales if you have a good telescope, binoculars, or an eagle eye. There are plenty of places you can spot them from land, you just might want some magnification to get your best view.
Ellen Browning Scripps Park in La Jolla
The Birch Aquarium
Torrey Pines State National Preserve
Whale Overlook at Cabrillo National Monument
Old Point Loma Lighthouse
If you don't see the whales from one of those locations, just jump onto public transit and find your way over to another one. You're sure to have some success, and in the meantime you'll get to see plenty of other natural sights in the area at each of those locations. You can even make a day of the Birch Aquarium to see all it has in store before going outside to watch for blue whales.
Local? Find Whale Watching Tours Any Time
It's not just visitors who want to see the migrating whales. The majesty of this annual journey captures the imaginations of the locals too, so plug in whale watching near me on your favorite search engine to learn more about tour schedules, local spots for great sightings, and even private viewing locations photographers with great lens selections can use to get pictures their friends and colleagues would envy.
Adventure on!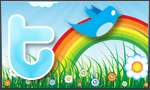 The goal of this site is to inspire people to outdoor adventure travel and then provide tips. If you liked this post then sign up for the email newsletter. Notifications go out once three to four times a year with what is new with Traveling Ted's adventures. Your email will not be share and you will receive no spam. Other e-follow options include Facebook (click on the like box to the right) or twitter (click on the pretty bird on the rainbow above).