So, you're heading off on your first backpacking adventure? That's incredible! With so much to look forward to and to get ready for it's easy to get a little overwhelmed with the enormity of the task ahead. No need to worry. Here you will find 8 things everyone should do before they travel.
Good luck!
8 things everyone should do before they travel
Invest in additional SD cards
Invest in additional SD cards and portable hard drives for all those incredible pictures and videos you're going to take! No one wants to run out of storage space on their smart device. After all, you'll want plenty of images to print off when you get back home. You could even order some collage prints. so make sure you do plenty of research into a SD card or hard drive that will perfectly match your requirements.
Check the local weather
Check the local weather before you pack. The weather can change in an instant. This is true at home or abroad, but by checking the weather at your destination in advance, you'll have a better idea of what to pack. That extra pair of flip flops might not be needed if inclement weather is forecast for two weeks…
Related: Five reasons more Americans should travel
Ask for advice
Perhaps you have a relative that's traveled where you're headed. Maybe you have friends who are experienced travelers. If so, don't be afraid to get some advice about what to pack and what to expect. You'll also find plenty of helpful travel blogs like this one!
Plan the parts that need to be planned
Plan the parts that need to be planned: Traveling is all about freedom and not sticking to a rigid schedule. However there will need to be some elements of organisation and planning if you want things to go smoothly. Book your flights, accommodation and activities well in advance, especially if you're planning on visiting a backpacking hotspot where queues and people are everywhere…
Backup your documents
Get backups of your documents: Take photographs of all your travel documents including your passport, your VISA and photo IDs and then email a copy of them to yourself. You could also photocopy these items, so you have a hard copy too. Keep them in a separate area of your backpack and if anything does go wrong, you'll be so glad you did.
Download entertainment
Download plenty of new music: or maybe an audiobook or two. There are moments in your adventures where you're going to be stuck at the airport or on a particularly long bus journey, so make sure you have something to keep your mind entertained.
Let your family and friends know your plans
Let your family and friends know where you'll be: this doesn't have to be a strict itinerary, remember travelling is all about not sticking to a rigid schedule, however, give them a vague idea of what you're planning and where you'll be going, that way they'll know when to expect to hear from you.
Research the dos and don'ts
Research the Do's and Don'ts of your destination: Perhaps there is a certain area of the city that backpackers should avoid, or a traditional custom or dress code that everyone should adhere to – do plenty of research before you travel so you know what to expect.
Adventure on!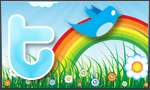 The goal of this site is to inspire people to outdoor adventure travel and then provide tips. If you liked this post then sign up for the email newsletter. Notifications go out once three to four times a year with what is new with Traveling Ted's adventures. Your email will not be share and you will receive no spam. Other e-follow options include Facebook (click on the like box to the right) or twitter (click on the pretty bird on the rainbow above).