Exploring the water in a boat is one of life's great pleasures. However, accidents can and do happen when people aren't prepared. Heed these boating safety tips to give you and your passengers the best chance of having fun on the water.
6 Boating Safety Tips
Monitor the Weather Conditions
Storms and strong winds can make boating more challenging. Check the weather forecast before you set off and consider postponing your boating adventure if the conditions are dangerous. Be realistic about your boating skills and avoid putting yourself or any passengers at risk.
Related: Traverse City smallmouth bass fishing
Continue monitoring the weather while you're out on the water. If the skies darken, winds pick up, or the water gets rough, get yourself safely back to shore before it's too late.
Inform Others of Your Plans
Don't set out without informing someone of your boating plans. Let trusted family members or friends know when you're leaving, where you're boating, who's boating with you, and when you plan on returning home. Make sure they know what your boat looks like and your registration details.
Check in when you return to let them know you're home safely. If you don't, your family member or friends should alert the authorities. The information they have could help someone find you if you're in danger.
Follow Local Laws
Government bodies don't make laws to spoil your fun. In most cases, they're there to keep you safe, so make sure you follow them to the letter. Familiarize yourself with local laws, especially if you're traveling from outside the area, so you know what's expected of you. For example, Canadian boating regulations restrict alcohol consumption for people operating boats and their passengers. This rule makes sense, as alcohol is the number one contributor to fatal boating accidents.
Wear Life Jackets
As their name suggests, life jackets exist to save your life and the lives of your passengers. Don't step foot on a boat without wearing one. Drowning is the leading cause of boating fatalities. In 2017, 84.5% of people who drowned in recreational boating accidents weren't wearing a life jacket. All life jackets aren't created equally though. Your life jacket should fit properly for maximum effectiveness.
Take a Boat Safety Course
Even the most experienced boater can benefit from a boat safety course. Some areas insist people successfully complete a boat safety course before operating a watercraft. Even if it's not required by law, you should enroll in one of these informative courses. It'll teach you more about boat safety and how to handle yourself in challenging conditions.
Travel With a Boating Buddy
A boating buddy can stand in if you're feeling seasick, fatigued, or otherwise incapable of handling your boat yourself. Make sure your boating buddy understands local boating regulations and preferred safety practices. He or she should also be licensed and insured to operate your boat if required.
Spending time on the water should be relaxing, but don't forget to keep your wits about you. Exercise the proper safety precautions to reduce your risk of becoming another boating statistic.
Adventure on!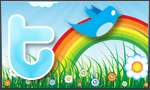 The goal of this site is to inspire people to outdoor adventure travel and then provide tips. If you liked this post then sign up for the email newsletter. Notifications go out once three to four times a year with what is new with Traveling Ted's adventures. Your email will not be share and you will receive no spam. Other e-follow options include Facebook (click on the like box to the right) or twitter (click on the pretty bird on the rainbow above).