Hiking is a fun experience with family and friends. But, where will you find the excellent trails near Chicago? Below are the best day hikes near Chicago you might want to consider.
With the Windy City's magnificent hiking grounds that offer peaceful hardwood forests, selfie-worthy waterfalls, river-sculpted canyons, and glacially molded ridges, day hiking would surely be a memorable experience. New or seasoned hikers salute and love the lengthy linear trails. Don't worry if you're from a different state, you can always stay in Chicago, with many types of accommodations to choose from.
Best Day Hikes Near Chicago
Starved Rock State Park Canyon Tour
The path is 12.3 miles from point to point and a 1.5-hour drive from town. Starved Rock State Park is the home of the greatest hiking in Illinois.
Related: Kettle Moraine State Park camping and hiking
Small waterfalls conceal between the walled sandstone caverns, perfect for taking pictures and be mesmerized with the glacier-carved landscape. You can park your vehicle on the eastern edge near the Council Overhang and head west heading to LaSalle and Hennepin Canyons.
Bring your family and friends and experience nature at its best in this canyon tour, building precious memories that everyone will keep.
Des Plaines River Trail
The trail heads of this day hike include the Allison Woods Trail and the Sunset Bridge Meadow Trail with various trail access points along. This segment is 15.4 miles of the 56.2 miles of the Des Plaines River Trail. It's perfect for folks who reside in near-downtown neighborhoods. Because of the soft soil, this path is suitable for mountain biking and running.
You can also get to this trail by bus or the Blue Line. From Thouey Road, one of the most-sought sections along this trail includes the Dam No. 4 Woods-East running through the intersection of S Dee/W Higgins. You can park your vehicle in a lot of Chippewa Woods and walk east on Touhy Road. From there, jump on the day hike trail heading south.
Ryerson's Conservation Area
If you want to take a quiet trail, this 35-minute drive (not rush hour) day hike area is 6.5 miles in the Chicago area. The trail portion follows the bankside along the great Des Plaines River. You'll experience a pleasant view and sound in the hiking area, a perfect getaway escape from the past.
Take the winding boardwalks and trails through the 561 acres hiking area, allowing you to create your route. You don't have to replicate the same hike every time, which provides you a unique hiking experience every time.
If you want to see the looks of Chicago before the arrival of the Europeans, take the trails at Crabtree Nature Center. It traverses a preserved and restored tallgrass prairie with over 260 species of birds. This path is near Buffalo Grove with hundreds of ash, maple, hickory, and oak trees.
Bluff Trail, Matthiessen State Park
From town, this trail is a 1-hour and 40-minute drive. It offers beautiful and stunning views from atop over 45 feet ledges. You'll love to take photos of the waterfall drop-offs, towering sandstone walls, and rocky floor.
You'll love hiking the northern dell area's interior trail during summer and fall. The dried-up riverbed creates a rocky staircase for a great adventure. Appreciate the high traversing walls of the canyon side and beat cooling off under Cascade Falls' chilly water.
Kettle Moraine State Forest, Ice Age Trail, Southern Unit
The trailhead of Ice Age Trail is in Pinewoods Campground. It's 31 miles from point to point and a 2-hour drive from town. This path is ideal for rugged or backpack hiking trips. Also, the up-and-down valleys make a perfect degree of soaring elevation and relaxing descent. Thick evergreen forest and canopy surround hikers.
Openlands Lakeshore Preserve
If you want an extraordinary backcountry hike, consider hiking in the Openlands Lakeshore Preserve. Experience quintessential Chicago adventure with a great combo of art, nature, and the local community. The paved paths are equipped with informative interpretive signs, so novice hikers who are heading this trail will be guided accordingly.
Because the main trail runs down the ravine features of the preserve, you'll encounter a stunning 20 feet towering underpass mural. The serenity of the Lake Michigan shoreline provides a calming experience quiet. This path is ADA-accessible too, which is an added benefit when heading this trail.
Best Day Hikes Near Chicago Conclusion
Chicago offers over 100 trails in just a 30-minute drive downtown. Most of these trails are beautiful. So, if you're looking for a wildlife encounter, an outdoor workout, or a bonding experience with your spouse and kids, the paths mentioned above are best day hikes.
Enjoy nature and life's adventure by taking a day hike near Chicago.
Adventure on!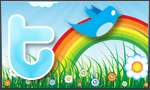 The goal of this site is to inspire people to outdoor adventure travel and then provide tips. If you liked this post then sign up for the email newsletter. Notifications go out once three to four times a year with what is new with Traveling Ted's adventures. Your email will not be share and you will receive no spam. Other e-follow options include Facebook (click on the like box to the right) or twitter (click on the pretty bird on the rainbow above).