Colorado is one of the most diverse and beautiful states in the USA. There is so much to do here. Our guide should give you a good idea of what you can try, see, and experience when you visit, and it might even give you the boost you need to book your trip. Even if you already live here, you might not have experienced everything that Colorado has to offer. Read on to find out more.
4 Things To Do In Colorado
Red Rocks Amphitheater
Red Rocks Amphitheatre is just 15 miles from Denver. It is located near Morrison. It is a magnificent sight and is sure to impress. Historians believe that the amphitheater, hewn out of the natural red rocks in the area, was originally used by the Ute tribe before westward expansion changed the landscape.
These days, there are many different shows put on at Red Rocks Amphitheatre. Live music is particularly popular here as the acoustics are amazing and mean that the music can be heard brilliantly no matter where you sit. Plus, the tiered seating of the rocks means you can see everything too.
Strawberry Parks Hot Springs
Strawberry Parks Hot Springs is another natural phenomenon that you won't want to miss when you're in Colorado. It is preserved as much as possible to allow visitors to see it in its natural state, but it is also looked after and made safe so that you can go swimming in the springs and experience nature in a truly unique way. These are like nature's own Jacuzzis!
Take the time to enjoy the relaxing nature of Strawberry Parks Hot Springs. Bring a picnic, go hiking or cycling, stay overnight, and truly relax. This is the ideal place to catch up on your reading or play games from Unibet in peace and tranquility before heading back to 'real life' once more.
Rocky Mountain National Park
You can't really visit Colorado and not go to Rocky Mountain National Park. It is a must-see when you're in the area. It can be found in the north of the state, between Estes Park and Grand Lake. This is where the Colorado River starts, and the park itself is known as a World Biosphere, according to the United Nations.
The park has an incredible five visitor centers. One of which was designed by the Frank Lloyd Wright School of Architecture. This means it's not just what is inside the building that is of interest, but the building itself.
Mount Evans Scenic Byway
Close to the town of Idaho Springs is the Mount Evans Scenic Byway. From here you can get a great view of the world-famous Rocky Mountains and gaze in awe at the scenery all around you.
Once you reach the top, you'll find some of the local wildlife. Animals such as bighorn sheep and mountain goats gather here. You might even be able to look down on the clouds because the top of the trail is quite often above them! Be careful when you're up there as it is extremely high, but the views and the feeling of freedom are well worth it.
Adventure on!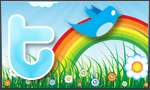 The goal of this site is to inspire people to outdoor adventure travel and then provide tips. If you liked this post then sign up for the email newsletter. Notifications go out once three to four times a year with what is new with Traveling Ted's adventures. Your email will not be share and you will receive no spam. Other e-follow options include Facebook (click on the like box to the right) or twitter (click on the pretty bird on the rainbow above).