Perth is one of the most isolated capital cities on the planet. Yet this sun-soaked capital city of Western Australia defies its seemingly remote location by boldly flaunting its vast riches, both natural and man-made. Perth is packed with a string of pearly sandy beaches nearby, and a gorgeous setting just next to the winding Swan River. This amazing city provides the perfect playground for a wide variety of outdoor adventures.  Swimming, sailing, boating, and fishing are the most popular. In the heart of the city, the beautiful skyline with panoramic views will have you feeling like you never want to leave. In order to get the most out of your visit, you will need a Perth tourism guide to hit the key spots.
If you are taking a trip to Western Australia in the near future, check out cheap flights from Singapore to Perth and these are some of the best places to visit in Perth:
Related: Top Five Australia road trips
Perth Tourist Guide
1. Beaches
The beaches in Perth are probably the best thing about this wonderful city. Perth has many beaches for sun lovers to choose from, and most of which are located less than a 15-minute drive away from the city centre. The pine-fringed Cottesloe Beach is one of the most popular beaches in Perth. Cottesloe features beautiful clear waters and a thriving café culture. Other popular beaches include Port Beach and City Beach. City Beach is a particular favorite with young families.
2. Visit Rottnest Island
Located about 17 kilometres offshore from Perth, Rottnest Island is one of Perth's most iconic spots. It has been a popular tourist attraction for many decades. The island was originally named "Rotte Nest" which means "rat's nest." A Dutch explorer in the 17th century coined the name, and he mistook the quokkas natively found on the island for giant rats. If you've never seen a quokka, it's a ridiculously cute herbivorous marsupial. It is about the size of a cat and very friendly. On top of hanging out with these amazing creatures, you can have fun riding bikes on the many trails that crisscross the island or enjoy the white sandy beaches therein.
3. Watch humpback whales
The channel between Perth and Rottnest Island is home to the annual humpback whale migration.  The migration takes place between early September and December. If you're lucky, you will see as the gentle giants jump out of the water and thunderously crash back down.
4. Visit the Swan Valley
Swan Valley may appear to be a dry, barren land from afar; however, when you get closer, you will realize that most of it is covered by wineries. Complimentary tastings take place for lucky visitors. If you love wine, Swan Valley will definitely be heaven for you. You can see how some of the best wines are made and have a taste of each. If you are not a wine lover, you can visit the Margaret River Chocolate factory. Visit and taste premium milk, dark or white chocolate while looking at how your favorite snack is manufactured.
5. Kings Park
Covering over 400 hectares, Kings Park and Botanic Garden is Western Australia's largest tourist attraction. It is also one of the world's largest inner-city parks. The park is a big green space within Perth city with many walking trails through the gardens that offer spectacular views of the city and the Swan River.
Adventure on!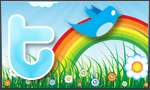 The goal of this site is to inspire people to outdoor adventure travel and then provide tips. If you liked this post then sign up for the email newsletter. Notifications go out once three to four times a year with what is new with Traveling Ted's adventures. Your email will not be share and you will receive no spam. Other e-follow options include Facebook (click on the like box to the right) or twitter (click on the pretty bird on the rainbow above).