In most parts of the world, backpacking is an activity that can be enjoyed throughout the year. However, no season is without its own set of challenges. In the case of summer, heat and dryness are your biggest obstacles, quickly making even the most scenic and relaxing trip a struggle to get through.
Fortunately, all it takes is a bit of careful preparation, knowledge and a bit of persistence to overcome these challenges and still enjoy your backpacking trip to the fullest. To ensure that you're ready for the heat, here are five tips for backpackers who want to make the most out of the warmest season.
Related: Big Bend Juniper Canyon hike
Surviving the summer heat when backpacking
Stay Hydrated
It should come as no surprise that the most important factor of backpacking in the heat is to keep yourself hydrated. Drink more than normal before you head out, on your way to the location, and throughout the hike. Be sure to consider whether or not your destination has drinkable water, as this will help you decide how much to bring with you. Even if your hike takes you through hunting land, it's inadvisable to drink from those pools of water, however tempting they might look!
Dress Appropriately to beat the summer heat
Appropriate summer backpacking clothing can be defined as lightweight, light-colored and loose-fitting. The lighter your clothing is, the more breathable and less moisture absorbent it will be. But the latter element can be tricky. On the one hand, you want clothing that is capable of wicking off sweat and keeping you dry, thus preventing chafing.
However, environments that are particularly dry might be better approached with cotton clothing that can retain moisture, subsequently keeping you cool. Consider the humidity levels of your backpacking location when deciding on this factor. Aside from that, lighter colored clothing is better at reflecting heat from the sun, so keep that in mind.
Eat More to beat the summer heat
Drinking more water is pretty obvious, but why should you eat more food when it's hot? Aside from keeping you energized, foods such as peanuts, pretzels and trail mix will replace the salt that's leaving your body when you perspire. This keeps your energy levels up and provides the nutrition your body needs most at the time.
Find a Cool Spot to Settle in
If you plan on staying at your destination at night or settling for a few hours, it's important to find a spot that is well-shaded throughout the day. For example, a tree line may not suffice, while the bottom of a hill that blocks sunlight for longer is ideal. This will not only keep you cool, but also keep your possessions out of the sun.
Buying the right tent is also important for staying cool. Ideally, you'll want one that is well-ventilated and capable of keeping moisture out. For more information, here's an in-depth guide to help you get the best backpacking tents for any season.
Take it Slow
While the feeling of accomplishment that comes with getting through a long distance in a short period of time is great, it's by no means good for you – especially if it's hot. Overheating is a very real and serious risk that could have you leaving in an ambulance before you get to appreciate the view on top of the mountain, so take it slow.
On a similar note, it's important to adjust your traveling times according to when the sun is hottest. It would be wise to avoid moving too much, if at all during "danger zone" time periods, which generally run between 10am to 4pm in hot desert climates. Take this period of time to rehydrate, relax and enjoy your surroundings.
Finally, the best advice you can get is to never travel alone in the heat. Having an accomplice or two ensures that someone is there to notice signs of dehydration and exhaustion. Be sure to look out for your buddy, too.
Adventure on!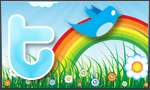 The goal of this site is to inspire people to outdoor adventure travel and then provide tips. If you liked this post then sign up for the email newsletter. Notifications go out once three to four times a year with what is new with Traveling Ted's adventures. Your email will not be share and you will receive no spam. Other e-follow options include Facebook (click on the like box to the right) or twitter (click on the pretty bird on the rainbow above).