Hiking is an adventurous way to spend a holiday, ensuring that you stay fit and healthy while abroad and see amazing views that you would not get from your resort. Luckily, there are many different places in Europe which make the perfect destination for hiking, including warm countries such as Portugal alongside the dramatic landscapes of Scandinavia.
Portugal's varied landscapes and moderate temperatures make this country the perfect place to hike. While its autonomous regions of the Azores and Madeira are well-known for their hiking opportunities; there are many great places to hike on the mainland too. Madeira has a series of wonderful hikes that you should add to your bucket list. The Azores is home to dramatic volcanic landscapes such as the still active stratovolcano Mount Pico, which experienced hikers will find exhilarating to scale. There are many walks here for the fainter hearted hikers, however, including trips around Furnas lake, a complex of thermal springs that you can use to relax in after the exhaustion of your journey around the lakes and valleys of the Azores.
On the mainland, there are many places to go hiking in the moderate Mediterranean climate of the Algarve. From the cliffs of the Ponte de Piedade near to tourist town Lagos to the excellent hiking opportunities afforded by the river around Alcoutim, there are many great locations. If you are looking for a place to stay in mainland Portugal, you should consider renting villas in Portugal. These allow you to follow your own routine in a peaceful environment that will be much needed after the day's exertions, with added luxury to give you the ultimate holiday experience.
Iceland has seen a boom in tourism in recent years, and yet its trails are still the remote and spectacular locations that they once were. In Laugavegurinn, you can traverse the unusual sights of rainbow-colored hills and glaciers as you would nowhere else in Europe, with freely roaming horses following the trail ahead of you. Not only this, but the Laugavegur hiking trail will allow you to spot active volcanos, lava fields and black arctic deserts, offering you the adrenalin of these magnificent and often daunting landscapes. You will also be able to visit some of Iceland's hot springs on the way, with thermal springs such as the Blue Lagoon perfect for a day trip of relaxation once the hard work is done.
Slovenia's mountainous regions are an excellent option for experienced climbers, and mountaineers will love the extremes of Mount Triglav, whose 2864m summit can only be scaled with fixed cables. While the Julian Alps may give you the steep climbs that you have been longing for, for more moderate walkers, Lake Bled makes for a fantastic and slightly calmer route, allowing you to stroll around the extremities of the infamous and scenic lake. What's more, there are plenty of things to do in Lake Bled such as swimming and there are beaches surrounding its edges, providing you with a welcome respite from your hard work during the rest of the trip.
Norway is a country full of wonders, and there is no better destination for hikers than its famous Fjords. Although their height and steepness may seem daunting at first, these can make exhilarating and challenging walks for experienced hikers. Whether you are trekking in the greenery of summer of the snow of winter, you will travel through blue glaciers, dramatic peaks and the fjords themselves, with favorites being Trolltunga and Langfossen. From historical Viking museums to whale watching, there are a huge variety of things to do after you have finished your hikes. These should not be missed if you want to dip into the rich history of the beautiful country you have just explored.
The Black Forest in Germany is known for its hiking opportunities, and the West Way runs from Pforzheim to Basel in Switzerland. From traditional villages to expanses of forest stretching as far as the eye can see, these hikes are perfect for both beginner and experienced hikers. Running from the North to the South of Germany, you can experience both the Alps, the Black Forest mountains and Northern European Forests all at once.
If you are looking for a holiday of a lifetime, hiking holidays can pair both adventures with sightseeing as you pass through many different areas of a country within a matter of days. From awe-invoking clifftops to vast forests, there is something for everyone to explore in Europe, no matter where your skill level lies.
Adventure on!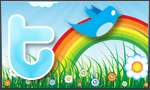 The goal of this site is to inspire people to outdoor adventure travel and then provide tips. If you liked this post then sign up for the email newsletter. Notifications go out once three to four times a year with what is new with Traveling Ted's adventures. Your email will not be share and you will receive no spam. Other e-follow options include Facebook (click on the like box to the right) or twitter (click on the pretty bird on the rainbow above).