Chartering a yacht is a great way to have a fabulous vacation for you, your loved ones and even a group of friends as well. There are yachts that can be chartered that fit just about every budget and that can accommodate any size group and demands. You can check them out here and order one that fits your precise needs.
It Just Sounds Right
The sound of you saying that you will rent a yacht sounds special and cool and will to your significant other and everyone else you tell. There is a cool factor saying it and it is actually cool as well. Knowing that this beautiful boat will be yours for your vacation and the crew will be under your control is really special. If you intend on captaining the boat yourself, well this is even cooler. You will now be a captain on your own yacht for your vacation.
You can Move at Your Own Pace
Many people mentally compare chartering a yacht with purchasing a ticket on a cruise ship, but the two are actually very different and a cruise ship has several drawbacks as compared to chartering a yacht. One of the drawbacks of taking a cruise is that you have to move at the pace of the cruise. If you stop someplace that to love, there is a limited time and you must leave when the cruise says it is time to go. If on the other hand, you stop somewhere you don't like you must say there until the cruise decides it is time to leave. When you charter your own yacht, you set the timelines and can stay any place you visit for as long or as short a time as you like.
You can Go Where You Want
When you charter a yacht the boat will likely be able to go anywhere you like. This means you can sail to remote islands that could not be reached by a cruise ship or any other means. Imagine the adventures you can have going to these exotic and alluring places and finding adventures few can imagine.
Make Your Itinerary as You Go
When you charter a cruise you only need a basic outline of where you would like to with the yacht. You can change this itinerary if you decide otherwise without any issues. Quite often those who rent yachts decide to stay someplace longer and other places shorter and rearrange their entire vacation based on the experiences they are having. This is easy to do and can make your vacation so much better.
You Never Have to Leave the Boat
When you charter a yacht it come stocked with everything you will need during your vacation. All of the food and other amenities are on board and if you plan to do some fishing, snorkeling or cubs, this equipment will be on board as well if you request it. This means that you can spend your entire time out to sea if you choose and be entertained and well fed the entire time.
Chartering a yacht is a great way to have a wonderful and unique vacation this year.
Adventure on!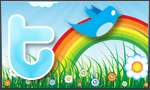 The goal of this site is to inspire people to outdoor adventure travel and then provide tips. If you liked this post then sign up for the email newsletter. Notifications go out once three to four times a year with what is new with Traveling Ted's adventures. Your email will not be share and you will receive no spam. Other e-follow options include Facebook (click on the like box to the right) or twitter (click on the pretty bird on the rainbow above).