Taking a two-week holiday constitutes a well-earned break. We all need some time away from that wearisome workaday existence; however, when you're planning a gap year after college or an extended career break, you'll probably hope the experience is positively life-changing. If transformative travel is your target, here are ten tips for a superb sabbatical.
Increase emotional intelligence
If you've got some leisure time in London, enhance your emotional intelligence and get philosophical by taking a class at The School of Life— you'll find advice on everything from making love last to finding a job you adore.
Reach new heights
The next time you're roaming the Russian Caucus, challenge yourself to climb Elbrus, Europe's highest mountain. It's 832 metres higher than Mont Blanc and boasts a beautiful double volcano peak.
Cook Moroccan
Moroccan food is bursting with sensational spicy flavours, so the next time you're travelling in this North African state, take time out to learn to cook the national cuisine at Café Clock in Fes or Tiffi's Moroccan Cooking School in Tangiers.
Tango in Argentina
If TV shows like Strictly Come Dancing get your feet twitching, drop into Carlos Copello's dance school in Buenos Aires to learn the authentic Argentine tango without collapsing in a tangle of arms and legs.
Sample superb jerk chicken
You'll now find Jamaican food in many locations worldwide, but it's rare that it's the real deal — it takes years to master authentic jerk cooking. But eating at Scotchies Jerk Centre in Kingston doesn't disappoint and you can even watch the food sizzling away on their authentic barbecue pit.
Watch Mexican Lucha Libre wrestling
Lucha Libre wrestling is almost a religion in Mexico, so it's a sin to visit without watching these masked combatants careen around the ring. Catch a show at Arena Mexico or Arena Coliseo in Mexico City.
Lingo learning
Learning languages broadens your horizons at home and abroad. And although you'll pick up the basics of unfamiliar tongues best in situation, plan ahead by downloading the Duolingo app and listening to it in transit.
Freediving
Traversing the depths with tanks is one thing, but subsea adventures with only your own lungs to support you are the stuff of legend — check out freediveacademy.com for classes in The Philippines.
Be calm like Buddha
Learning to meditate might be one of the most valuable presents you take home from an extended trip. And if you're in Northern India's Dharamsala, the Tushita Meditation Centre in the town of Mcleod Ganj is one of the best places to practice the Tibetan Mayahana tradition.
Provided you've got a reliable laptop and the discipline to dedicate a few hours each week, completing an online degree could allow you to change career while you travel and ditch your boring old job. For instance, earning a degree with Anglia Ruskin Distance Learning could help you become anything from a digital marketer to a pro football coach.
So ends our list, but please share your own transformative travel tips in the comments section.
Adventure on!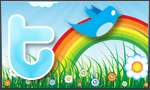 The goal of this site is to inspire people to outdoor adventure travel and then provide tips. If you liked this post then sign up for the email newsletter. Notifications go out once three to four times a year with what is new with Traveling Ted's adventures. Your email will not be share and you will receive no spam. Other e-follow options include Facebook (click on the like box to the right) or twitter (click on the pretty bird on the rainbow above).