This shop has been compensated by Collective Bias, Inc. and The Coca-Cola Company. All opinions are mine alone.  #CollectiveBias #CelebrateTheMadness
As February turns to March, basketball fanatics kick into high gear as the Big Tournament is just around the corner. We are now nearly two weeks away from the brackets being released. The best way to enjoy the games are with friends and by hosting a get together. A great place to shop in order to get all your party needs is Jewel-Osco.
Practice makes perfect
Just like collegiate athletes spend hours in the gym perfecting their shot and learning to play with one another, a basketball watch party takes practice too. I would recommend heading to Jewel-Osco before the Big Tournament and make a chicken or chicken wing dinner for two to hone your game before inviting friends. See how much is needed to feed two people and then multiply those ingredients by the number of people you plan to invite.
Dipping sauce is key
Just like college athletes love to dunk and spectators love to see a good dunk, party goers watching the Big Tournament also like to dunk. People watching the games love to dunk their chicken wings in a tasty sauce while watching star athletes doing the same to the basketball.
Having enough dipping sauce for chicken wings is key. Also, having a good variety of sauces is important. Blue cheese and ranch are the most popular, but it seems like many people passionately like one or the other and hate the other kind. Blue cheese and ranch dipping sauces are like the Beatles and the Rolling Stones. You either like one or the other; therefore, it is important to have enough of both dipping sauces on hand. It is also a good idea to have alternatives available like BBQ, honey mustard, and a hot sauce. There is always a hot sauce aficionado in every crowd.
Hosting party tutorial
After going to Jewel-Osco and purchasing a dozen chicken wings for two people, I think that six wings per person is the perfect amount. Some will eat more and some will eat less, so that should be enough. You can always buy items like coleslaw and potato salad to supplement the party if you fear running out of wings. Jewel-Osco also offers either hot wings or honey-chicken wings, so you can also offer a variety of wings as well as choices in dipping sauce.
If you have a particularly hungry group, Jewel-Osco also offers whole Open Nature rotisserie chickens. You can purchase one or two of them to make sure the party goers do not leave hungry. Raw vegetables like celery and carrots are also a favorite and can also be dipped in the various dipping sauces. The great thing is all these items and more can be purchased at Jewel-Osco. No need to run to various stores.
If your gathering is mid size or large, I would recommend calling Jewel-Osco ahead of time to let them know how many wings you will need and when you will pick them up. That way you will not have to wait and your wings will be even fresher.
Make sure to serve the chicken wings fresh. I would recommend some type of hot plate to keep them hot as guests will dabble on them throughout the game. If you do not have a hot plate, you will need to periodically microwave remaining wings to make sure they remain warm.
Another item you definitely need to stock up on at Jewel-Osco is plenty of napkins and paper towels. Chicken wings and dipping sauces can be messy. It is better to have too many paper towels instead of running out and leaving your guests with sticky fingers. You can always use paper towels in the future. Paper plates are another necessity.
Do not forget the beverage
Do not forget a delicious beverage to wash down the wings with. Coca-Cola products are the perfect choice for washing down spicy wings. For every three people, I would recommend getting one 1.25 liter of Coca-Cola, Diet Coke, or Sprite. Once again, variety is the key. Be sure to grab a couple of bags of ice before you leave.
Shop at Jewel-Osco for your next Big Tournament gathering
When you are prepping for your next Big Tournament get together, be sure to stop at Jewel-Osco, which has all your party needs.
Adventure on!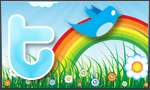 The goal of this site is to inspire people to outdoor adventure travel and then provide tips. If you liked this post then sign up for the email newsletter. Notifications go out once three to four times a year with what is new with Traveling Ted's adventures. Your email will not be share and you will receive no spam. Other e-follow options include Facebook (click on the like box to the right) or twitter (click on the pretty bird on the rainbow above).