If you're thinking about heading off on a boys' trip over the next year, there are thousands of great locations to consider. However, if you're looking for adventures that are fairly close to home and won't leave you recovering from jetlag for days, it's worth planning a vacation in the Americas.
The American continents boast every kind of activity and landscape you could require for the adventure of a lifetime, at all sorts of budgets. Read on for some of the top adventures in the Americas you and your crew can consider today.
Ziplining over Niagara Falls
Ziplining is a great way to get your heart racing and to see stunning scenery at the same time. While there are plenty of awesome zipline tours available across the Americas, one you don't want to miss is on the American/Canadian border. If you've always wanted to see Niagara Falls, you don't have to wait to go there with a partner. It's a popular destination with honeymooners and other couples, but it also happens to be a place where there are adventures galore for a group of guys to enjoy together.
Book yourselves a room or two at one of the hotels in Niagara Falls that's right near the action, and then head to WildPlay Niagara. This attraction gives visitors the opportunity to check out the breathtaking natural phenomenon that is Niagara Falls (actually a collection of three waterfalls, not a single one as many people think) from above. During the Whirlpool Adventure Course, which includes multiple ziplines, you will soar over the whirlpool and the gorge of Niagara Falls and fly along at speeds up to around 40 miles per hour.
Rafting in the Grand Canyon
Another must-do activity on most people's bucket lists is the Grand Canyon. While of course you can see this from a standard viewing platform or even take a helicopter tour over the site, you and your friends might like to do something a little more challenging: rafting the mighty Colorado River through the canyon. Rafting through the Canyon's waterways is a fantastic adventure that you won't forget in a hurry.
There are various tours available, including ones where you raft a huge 270-plus-mile section through the natural wonder and others where you break sessions down into three shorter explorations of 80-100 miles. There is choice when it comes to the rafts you use, too. If you want to really push yourselves, choose those which come with oars or paddles, so you have to do a lot of physical work each day, or you can opt for motorized rafts instead.
Hike the Inca Trail
If hiking is more your style and you've always dreamed about seeing the iconic historical site of Machu Picchu, head to Peru. Hikers from all around the world come to this part of the Americas every year to walk the famed Inca Trail, which provides not just views of stunning scenery but also the chance to step back in time and immerse yourself in stories about ancient civilizations.
The Inca Trail covers approximately 23 miles. It climbs from the Urubamba River in the Amazon, then through landscapes such as Puna grasslands, cloud forests and mountain passes (which reach up to 2.6 miles into the air), and then you'll arrive at the ancient Incan ruins known as Machu Picchu.
It pays to spend the night at the site so you can explore the area at dawn before hundreds of tourists bombard it. You'll need at least four days to complete the Trail and a decent level of fitness. You and your friends must also apply for a permit to do the hike ahead of time. Numbers are capped at 500 people per day, so apply well in advance.
Explore the Galapagos Islands
For those who are interested in wildlife and in exploring parts of the world more remote and quiet, a trip to the Galapagos Islands is in order. The volcanic islands found roughly 600 miles off the coast of South America are designated a UNESCO World Heritage Site and received Ecuador's first ranking of national park.
The Galapagos Islands came to global attention through the work of Charles Darwin, who visited them in the 1800s and went on to write his groundbreaking "Origin of Species" partly due to what he saw and learned there. Today, the archipelago is considered one of the planet's best spots to see wildlife, particularly exotic creatures not found elsewhere, such as the Galapagos penguin and Galapagos sea lion. On a visit you'll also have the chance to see Sally Lightfoot crabs, iguanas, the blue-footed booby and giant tortoises. While there, do some diving or snorkeling as there is much to see below the water, too.
Adventure on!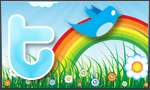 The goal of this site is to inspire people to outdoor adventure travel and then provide tips. If you liked this post then sign up for the email newsletter. Notifications go out once three to four times a year with what is new with Traveling Ted's adventures. Your email will not be share and you will receive no spam. Other e-follow options include Facebook (click on the like box to the right) or twitter (click on the pretty bird on the rainbow above).