Gatwick, Heathrow and London City might grab the headlines when it comes to air hubs in the British capital; however, Stanstead is a super underdog that punches well above its weight with cheap and convenient connections to a range of exciting locations. With that in mind, here are five adventures a stone's throw from Stanstead which are excellent choices if you love history, nature and the great outdoors.
Edinburgh
A short hop from Stanstead, Scotland's elegant capital Edinburgh offers a unique mix of metropolitan pleasures and outdoor pursuits. Hiking up Arthur's Seat takes you past the Scottish Parliament and Holyrood Park to the rugged heights of Salisbury crags, where stunning views of the city materialise at every turn. Arthur's Seat is actually an ancient volcano, as is the rock Edinburgh Castle sits on. This iconic structure skirts the skyline from almost every angle during your hike.
Basel
Basel is only one and a half hours from Stanstead, and it's a golden gateway to Swiss ski resorts including Engelberg, Adelboden and Andermatt. It's in striking distance to Grindelwald as well, and this all-round resort in the famous Jungfrau mountain region. This area offers some of Europe's best skiing and snowboarding for family members of beginner, intermediate and expert abilities. If you want to escape the daily grind and hit the slopes, they're nearer than you might realise.
Belfast
Belfast's barely an hour from Stanstead — you'll no sooner have finished a cuppa than you're descending through Northern Irish skies. There are tourist attractions aplenty, from Titanic Belfast and the Ulster Museum to Crumlin Road Gaol and Belfast Zoo. In terms of outdoor endeavors, visiting The Giant's Causeway is unique. It is Europe's biggest remaining lava plateau and consists of 40,000 polygonal basalt pillars protruding from the sea off the north coast of County Antrim.
Heraklion
Heraklion is the capital of Crete and around a four-hour flight from Stanstead — but well worth the wait for the amazing excursions on offer. There is a beautiful beach at Panteleimon and plenty of activities like paragliding and baseline canyoning if you're yearning for an adrenalin rush. You can also climb Mount Ida.  It is 2456 meters high and, according to Minoan mythology, Zeus was brought up there by the nymph Amaltheia.
Iceland
We're referring to the nation rather than the store here — although sifting through the shelves of the frozen-food emporium can be a mission in itself. Reykjavik is just over three hours from Stanstead, but a whole different world in terms of inspirational ice-bound escapades. One mind-blowing trip is available at insidethevolcano.com — a five-hour hike to a dormant volcano with around 45 minutes actually spent inside.
Getting there
It's easy to get to get to this cool capital airport — trains from London Liverpool Street arrive and depart every 15 minutes and there are 24-hour bus and coach services to and from the city centre.
Traveling to Stanstead by car is also convenient — book airport parking at Looking4.com for a hassle-free pre-flight experience.
That's our list! Please add your own adventurous Stanstead trips in the comments section.
Adventure on!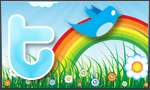 The goal of this site is to inspire people to outdoor adventure travel and then provide tips. If you liked this post then sign up for the email newsletter. Notifications go out once three to four times a year with what is new with Traveling Ted's adventures. Your email will not be share and you will receive no spam. Other e-follow options include Facebook (click on the like box to the right) or twitter (click on the pretty bird on the rainbow above).