After last year's underdog win by Israel's Netta, with 'Toy', the Eurovision Song Contest is coming to Israel for the first time since 1999. The tagline, 'Dare to Dream', is already incorporated into the 2019 competition's logo, and is a positive, apt message for this year's contest on so many levels.
Tel Aviv has much to offer
Netta thanked the adoring audience last year during her winning speech for "choosing different, for choosing diversity", this is what Eurovision and what Tel Aviv is all about. Tel Aviv started with 40 families on a sand dune in 1909 and little over a century later it is not only Israel's famed tech-hub, but also the centre of the country's liberal and diverse heart, being given the title of the world's top LGBTQ destinations!
Tel Aviv has so much to see and do if you're thinking of going for the concert this year, or just want a visit. The miles of rich, sandy beaches are bathed in sun for most of the year, and certainly between 14thand 18thMay, when the contest takes place. If lounging around is not for you, the port of Tel Aviv is replete with a wide variety of shops and places to eat. For those of you up for a good time, Tel Aviv is dubbed, 'The City that Never Sleeps' for its wide variety of bars and clubs, which suit all tastes.
What to see in Tel Aviv
The traditional Middle Eastern markets, or, 'shuk', really contributed to the city's growth. Shuk Hacarmel (Carmel Market) is the most of famous of these, and provides a large selection of foods, spices, electrical goods, traditional garments and local delicacies, and don't be afraid to haggle! The ancient city of Jaffa is Tel Aviv's sister city, and is just a short walk away from the beach. Explore this city's 5,000 year history, and the influence of the numerous peoples that have held the city, including its unique Arab architecture and bohemian flea market.
If after the contest, you want to take in some more of the country's culture, take a trip to the Habima Square (or The Stage Square), which is home to the city's philharmonic orchestra and national theatre. Classical music plays around the clock, but is only audible to those sitting inside the sunken garden area.
Where to stay in Tel Aviv
When staying in Tel Aviv, it's probably a good idea to take advantage of mingling with the many different nationalities that will be visiting this already extremely diverse city, and really getting into the Eurovision spirit. Therefore, staying at the Link Tel Aviv & Hub Hotel would probably suit your needs. The hotel boast a first class gym, leisure facilities and has a perfect area to mix with other guests, which is chilled and contemporarily decorated; it's a more modern type of hotel.
Hotels in Tel Aviv do not match the spirit of Eurovision more than the Link. Part of the Dan family of hotels, which owns a further three Hotels in Tel Aviv alone, the Link Hotel & Hub is unique in its spirit as a great place to hang out. Guests relax, work, eat, drink and play in one uniquely-designed common area. Checking in and out, unlocking the guestroom and many other features of the hotel can be done through the Link Hotel & Hub's own app. There are of course staff members available, but they do all the same work, a multitude of tasks, all designed to make your stay fun and fuss-free.
Adventure on!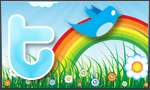 The goal of this site is to inspire people to outdoor adventure travel and then provide tips. If you liked this post then sign up for the email newsletter. Notifications go out once three to four times a year with what is new with Traveling Ted's adventures. Your email will not be share and you will receive no spam. Other e-follow options include Facebook (click on the like box to the right) or twitter (click on the pretty bird on the rainbow above).