Las Vegas is brimming with fine dining and out-of-the-box destinations for your taste buds. Sometimes a regular old bar and grille just doesn't cut it, and you want something with a little more spunk. We can help! Here's a list of three spots you should visit if you're seeking an out of the ordinary dining experience.
1. Blackout Dining
So maybe dining in total darkness isn't for everyone, but we certainly think it's worth a try for any adventurous foodies out there. Blackout Dining offers you the chance to enjoy a gourmet meal with no lighting of any kind. Just you, the meal, and total darkness.
You'll start by surrendering anything that can potentially emit any kind of light; so your cell phone, any watches, etc. But don't worry, they're stored in secure lockers so you can be sure they're cared for. The staff are friendly and courteous and concerned with the well being of your items.
After you've surrendered these things, you'll be led by the staff into the pitch black dining room. This can seem a little unnerving at first, but the staff are well trained and will guide you successfully to your seat.
Once you've found your seat, it's time for some food. There are no menus, but instead, you're brought a four to six-course plant-based meal (this is a vegan restaurant) that you get to feel your way through.
The restaurant claims that the darkness is superbly relaxing and makes for a very unique dining experience that you're sure to enjoy. In total darkness, all of your other senses will be heightened, including your social awareness. This could make for some very interesting conversation.
The restaurant has excellent reviews both on its food and the overall experience (As well as the trained staff) so we think this is a must visit location for out-of-the-box dining.
2. Hearthstone Kitchen and Cellar
Not all restaurants are alike, and sometimes a change in pace can make a big difference in your dining plans. Queue The Summerlin Restaurant Hearthstone. The Hearthstone is a uniquely rustic dining experience, sporting gourmet food, and a beautifully oriented interior design.
What makes this restaurant unique? We can start with the two giant wood-burning ovens that give it a classic spin. Not to mention the food ends up with a taste all its own thanks to the authenticity of a wood-burning oven.
Come hungry, and bring your thirst as well. Hearthstone features an impressive wine list for you to choose from, boasting imported reds and whites, sparkling wines, and much more. A cocktail list and craft beers round out this impressive restaurants entourage.
Find yourself entranced by the openness and rustic feel of the interior design. With a large bar, wooden tables and chairs, hanging lights, and old pictures hung about, you're sure to feel relaxed and entranced by the ambiance.
3. The Chocolate Lounge
Do you like chocolate, good food, and liquor? Of course, you do! Look no further than The Chocolate Lounge of Las Vegas. This unique dining experience offers a Willy Wonka-esque sense of wonder for both the adults and children in your party.
Chocolate and wine were almost made for each other, and the Chocolate Lounge very much understands this. They've provided a list of delicious desserts and unique meals that include some interesting candy spins on your favorite foods, as well as a hand-picked wine list from all over the globe.
If that's not enough, try one of their signature cocktails, served up fresh in chocolate dipped glasses. With such names as White Chocolate Peppermint Martini and The Frozen Chocolada, you're sure to find something to suit your robust tastes.
As if wine and chocolate weren't enough, what of the food? Have you ever indulged in a sweet dough pizza? While you can find a few non-candied items on the menu, where's the fun in that? Try some of their sweetened dishes and you might find that you've suddenly developed a taste for pizza…candy.
Located just above the Sugar Factory on the Las Vegas Strip, this is one of the most unique dining experiences that Vegas has to offer. You'll be treated to a stunning view, unique food and drink, and a staff that make The Chocolate Lounge a destination for anyone with a sweet tooth.
The Runner-Ups
Vegas has a lot to offer in the way of dining, so we picked three of the best out-of-the-box dining experiences we could find. There were some runner-ups however, that we thought deserved at least a mention on the list, and these include:
The Rainforest Cafe is where you can experience the rainforest and fine dining at the same time. Featuring jungle flora and animatronic jungle creatures, you're sure to get a kick out of the life-like jungle dining experience.
Sparrow and Wolf offers some truly uniquely designed plates of food you can find anywhere. With varying influences and excellent preparation, these plates boast aesthetic pleasure as well as excellent, robust flavor.
The Heart Attack Grill where you'll be served food with brutally honest names to make you feel guilty about eating them, and if you don't finish your plate…well, you might just get a paddling from a "nurse".
Next time you're in Vegas, be sure to check out some of these unique restaurants and ditch the old "bar and grille" experience for one you'll remember. After all, going to Vegas is all about making memories, and your eating experiences should be no different!
Adventure on!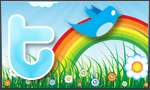 The goal of this site is to inspire people to outdoor adventure travel and then provide tips. If you liked this post then sign up for the email newsletter. Notifications go out once three to four times a year with what is new with Traveling Ted's adventures. Your email will not be share and you will receive no spam. Other e-follow options include Facebook (click on the like box to the right) or twitter (click on the pretty bird on the rainbow above).