The Ultimate Road Trip Guide in Covering America's Top National Parks
If you really want to get to know America, National Park hopping is a great way to do it. First, make sure you have a new sedan, crossover, or SUV equipped to whisk you in comfort and security from destination to destination. Next, download some apps to make the journey a little smoother (like apps to help you find the cheapest nearby gas station). Finally, narrow down your choices. There are 60 National Parks in the USA, and one road trip isn't going to be enough to see them all.
Here's one potential itinerary for outdoor lovers and adventure-seekers, starting in Maine:
Acadia National Park:
Located in Bar Harbor, Maine, this island park is rugged and perfect for mountain biking and hikers. Enjoy a view of the Atlantic Ocean and the smattering of coastal islands from the summit of Cadillac Mountain. Keep an eye out for hawks that might be migrating, and make your descent among the hemlock groves that give you unique glimpses of other park peaks. Favorite activities include touring the Maine coastline and exploring Thunder Hole with seawater geysers. For more information, call 207-288-3338.
Related: Acadia National Park Nature Cruise
Shenandoah National Park
Head south to Virginia to discover the Blue Ridge Mountains and enjoy a drive along Skyline Drive for some of the most impressive vistas on the Eastern Coast. There are some steep and difficult areas, so make road safety a priority. If you continue on Blue Ridge Parkway, your journey will end at the Great Smoky Mountains National Park where you will be able to access the Appalachian National Scenic Trail. The Civilian Conservation Corps history is rich in this area, and if you'd like to pop into a metro, Washington DC isn't far away. Call 540-999-3500 for more information.
Related: Top SEC schools for adventure travel (including Congaree for South Carolina)
Congaree National Park
Next up is South Carolina for one of the smaller national parks that makes up what it lacks in size with a rich diversity when it comes to biological elements. It was upgraded from a National Monument to a National Park for just that reason, and the floodplain park features some of the biggest trees of their kind. You'll also find the tallest loblolly tree anywhere in the country here, as well as some imposing water hickory and sweetgum trees. An elevated boardwalk lets you get a real sense of their size, or you can kayak the Congaree River and Cedar Creek. The Revolutionary War happened here, and the "Swamp Fox" (Francis Marion) once used the region as a hiding spot to attack British armies. Learn more at 803-776-4396.
Mammoth Cave National Park
Start heading west to Kentucky where you'll find a park that showcases the longest cave system around the globe. There's over 400 miles of known cave to explore. However, it also features 50,000 above-ground acres that are deemed "recreational." Whether you prefer the coolness of the caves or hiking and backpacking in this gorgeous country, Mammoth has something for you. Call 270-758-2180 for more information.
Gateway Arch National Park
Did you know Missouri's "Gateway to the West" in downtown St. Louis is actually part of a National Park system? It's the tiniest National Park in the country, but comes with a whopper of a background. The famous arch was designed by Eero Saarinen and pays homage to the city being the entry point to western expansion. An underground museum offers some unique insight, and taking a trip in the spacey-looking elevator is a must. Call 314-655-1600 for more information.
Badlands National Park
Part of Sioux territory in South Dakota, the Lakotas called the area "mako sico" which translates to "land bad." The peaks and the natural "wall" are what organically separate this park from the Great Plains. You will encounter a range of grasslands here and a variety of plant species. The immense rain and snow make this a one of a kind space, and you'll likely see a number of prairie dogs, big-horned sheep, and antelope. The Oglala Sioux Tribe partially manages the South Unit of the park. Call 605-433-5361 for more information.
Rocky Mountain National Park
Head slightly back south to Colorado and experience one of the most famous National Parks. Trail Ridge Road is a favorite trail, especially for road trippers who want to maximize every park. Here, you can get a taste of the terrain and how the montane ecosystem gives way to alpine. The mountain views are amazing, and walking the trail that circles Bear Lake is a gorgeous outing. There's 250,000 acres here, along with lodging for non-campers, making this an epic trip in itself. Call 970-586-1206 for more information.
Canyonlands National Park
In Utah, there are plenty of options for outdoor experiences, but Canyonlands National Park is especially magical. It's a high desert environment at up to 12,000 feet and gets around nine inches of rain per year. It's also home to the Colorado and Green Rivers, so animals like bears and big-horned sheep call this area home. Horseback riding and kayaking the rivers are just two popular activities here. Learn more when you call 435-719-2313.
If you'd like to continue heading west, California boasts a number of fantastic parks to explore. Then you can head north to Oregon and Washington for even more outdoor fun. No matter which National Parks you choose to set your GPS towards, you can be confident in knowing each is unique and offers an unprecedented view into the nature and history of the country.
Adventure on!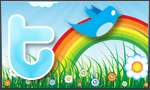 The goal of this site is to inspire people to outdoor adventure travel and then provide tips. If you liked this post then sign up for the email newsletter. Notifications go out once three to four times a year with what is new with Traveling Ted's adventures. Your email will not be share and you will receive no spam. Other e-follow options include Facebook (click on the like box to the right) or twitter (click on the pretty bird on the rainbow above).