Vietnam is the perfect country to backpack through. There is one highway that progresses the length of the country and inexpensive bus options makes it easy to jump on and jump off the bus at cities like Mui Ni, Danang, Hui, and Nha Trang. Backpackers can either start and finish in Ho Chi Minh City or Hanoi.
Apply for your Vietanm Visa online
When I visited Vietnam, I obtained my Visa in Bangkok. It took several days to receive, and I had to turn in my Passport in order to get. This may be acceptable for some travelers who have a lot of time and can afford to stay in Bangkok for several days or a week; however, those in a rush might prefer to apply for your Vietnam visa online.
Mekong Delta
The might Mekong River, the world's twelfth largest, empties into the South China Sea just south of Ho Chi Minh City. Tours can easily be booked in Ho Chi Minh City or hop a bus and visit yourself. River cruises are a highlight as the river is immense before it flows into the sea. There are many small canals that weave their way through the delta, so these can be explored as well by smaller boat.
The Mekong Delta is usually most visitors first stop as many enter through the south and travel north. You definitely want to have your e-visums set, so you can explore this amazing region of Vietnam.
Perfume River tour
In the beautiful city of Hué, the most interesting tour is a boat down the Perfume River.From 1802 until 1945 Hué was the Vietnamese capita when the Nguyen Dynasty ruled the country.  The Royal Tombs were built outside the city along the Perfume River just outside of Hué.   Each tomb is more beautiful than the next and was one of my favorite days in Southeast Asia.
Tours can easily be booked in Hué at any guesthouse or tourist agency. Most of the boats can fit about 8-10 people. Lunch is served on the boat. The views from the boat are just as scenic as the tombs themselves.
Birdwatching and hiking in Bach Ma
Another amazing tour and destination just outside of Hue is Bach Ma National Park. Bach Ma is an hour outside of Hue in the Annamite Mountains. Bach Ma is incredibly lush and wet, and includes an immense diversity in both flora and fauna. In fact, over 130 mammal species and over 350 bird species have been seen in Bach Ma making it one of the best birding spots in Southeast Asia. The Edward's pheasant was once thought to be extinct by 1940; however, forty years later the species was rediscovered in Bach Ma.
There is a 16 kilometer hike to the top of the mountain. It is paved, but the terrain is steep. Several smaller trails loop of the main trail to a waterfall and a pool. Once you make it to the top of the mountain the view is absolutely breathtaking.
Halong Bay
The most popular and well-known tour in Vietnam is the beautiful Halong Bay region. About an hour north of Hanoi, this UNESCO heritage sight is one of the most stunning natural regions I have ever seen. The bay is full of thousands of limestone karsts and isles. Many of the islands have small steep cliffs covered with green vegetation.
Take an overnight boat tour to experience this natural wonder. Seeing the sunset behind these picturesque island cliff faces is something you will never forget. Boat tours include stops to swim, kayak, and you might even convince your boat to allow you to fish.
The hill tribes of Sapa
Many travelers end their Vietnam adventure in either Hanoi or Halong Bay. If you have more time, the Sapa region in far northern Vietnam near the Chinese border is worth a trip. I ended my trip in Hanoi; however, every traveler I have talked to that visited Sapa said it was their favorite experience in Vietnam.
Sapa is known not only as the best trekking area in Vietnam, it is also home to ethnic hilltribes. Visiting this region will give travelers two incredible experiences. Hikers can climb Vietnam's highest mountain – Fansipan and get to see the area's rice terraces and then stay in a hill tribe village. The scenery and the experience are second to none.
Honorable mentions
Vietnamese War historical areas  – From south to north there are numerous battlefields, museums, and places of interest surrounding the Vietnamese War. Notably the Cuci Tunnels near Ho Chi Minh City and the War Remnants Museum in Ho Chi Minh City are a must visit.
Nha Trang booze cruise – While not as adventurous as any of the other items listed here, the Nha Trang booze cruise is a must do. It is a great way to meet other travelers and have a fun day snorkeling, swimming, and boozing in the beautiful oceanside city.
Visit Vietnam
 With so many interesting places to visit and an amazing cuisine, Vietnam is the perfect place to backpack. It is time to plan your visit.
Adventure on!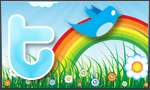 The goal of this site is to inspire people to outdoor adventure travel and then provide tips. If you liked this post then sign up for the email newsletter. Notifications go out once three to four times a year with what is new with Traveling Ted's adventures. Your email will not be share and you will receive no spam. Other e-follow options include Facebook (click on the like box to the right) or twitter (click on the pretty bird on the rainbow above).