Camping in the great outdoors is a wonderful experience. Packing for a camping trip is not. I have painful memories of having to play the pack and unpack game just to fit my camping gear into the car while leaving enough room for the family. Packing doesn't have to be a cumbersome task. It can be easy with a bit of preparation and strategy and a useful gear guide.
Ultimate Gear guide
Give yourself time
Give yourself enough time to pack. This will allow you the opportunity to prioritize how you load your vehicle. If anything is missing or broken this gives you time to acquire it early versus a stressful last minute trip to the store. Check out this handy timeline to help you plan out your packing in advance.
2 weeks before
Create your camping gear checklist
Gather your camping gear items
Check to make sure your gear is in working order
Clean sleeping gear
Purchase bins/containers
1 week before
Purchase missing items
Fix or replace broken items
2-3 days before
Place camping gear into the bins/containers
1 day before
Load the camping gear in your car
Day of
Calculate space
Space is definitely a key factor when packing for a camping trip. For me, the days of playing Tetris to fit everything in the car are long gone. Knowing how much space I have to work with ahead of time, gives me an indicator of how much stuff I can actually take. I now have a family sized SUV that gives adequate space to fit all the camping essentials and the kids comfortably, safely, and efficiently. Here are recommendations to help you pack efficiently.
If your car currently doesn't have a rooftop carrier or roof rails, you may want to consider investing in one. Being able to store gear on top of your car will make the road trip to your camping destination more comfortable and enjoyable.
Choose the right tent size. A few things to consider are shape, capacity, sleeping space, floor shape, height weight, wall design, doors, awning, and usability.
Roll up sleeping bags, blankets, towels, and clothes.
There are many ways that you can pack your food efficiently. Don't pack food items that are full-sized. Instead, bring party-sized that's enough for your one-way destination. You may consider buying food along the way too.
Use a soft foldable cooler versus a classic hard case ice cooler.
Instead of ice, freeze bottled water and juices to act as the ice in your cooler. Then drink a nice cold beverage for later.
Be selective
There are many camping items that you're going to need, but be selective with the gear you bring. Make a list of the essential items first. Then add to the list from there. Depending on your space allotted, you may have to filter out a few non-essential items. If you are unsure of what items you may need, there are many articles online that offer camping checklists that may be helpful for your specific camping destination. Don't forget to pack the following emergency kit must-haves for any road trip. Be sure to store in an easily accessible spot in your vehicle like the front seat.
First aid kit
Flashlight
Fire extinguisher
Road flares
Jumper cables
Cell phone car charger/portable battery pack
Multipurpose toolkit
Roadside assistance contact information and member card
Get organized
Once you have gathered camping gear and essentials, it's helpful to organize your gear into clear plastic bins for storage and transport. Some bins have wheels to help you move them from the car to the campsite. Take caution, having wheels means that the bins will move around the car too. Make sure the wheels are locked. You can even go the extra mile by using different colored bins and labeling each bin to locate things quickly. By grouping items and placing them into bins, it makes it easier to load and unload. I am able to fit at least 4 large bins in the back of my family-sized SUV along with my tent, cooler, and other camping supplies with still more room for gear. You can do this too by following these packing organization tips.
Keep like items in the same bin. Place all the kitchen and food items in one bin. Place clothing items and shoes in another bin.
Essential items like the emergency kit, camera, flashlights, and lanterns should be placed in a small bin in the front of your vehicle for easy access.
Have your cooler near a passenger seat with nothing stacked on top of it.
Place the heavier bins on the bottom and stack the lighter items on top of the bins.
Your tent should be loaded on the top of the car or on one side for quick access as soon as you arrive at the campsite.
Don't let the woes of packing for your camping trip stress you. Give yourself enough time to pack. Assess how much space you have to work with. Be selective and organized with what gear you are taking. It's that easy! Now sit back and enjoy your camping trip.
Author bio
Trevor is a freelance writer and a self-proclaimed "Travelholic". He enjoys traveling to parts unknown, sampling local cuisines, and sharing his experiences with the world. In his free time, you can find him planning his next trip or outside enjoying about any type of fitness activity imaginable.
Adventure on!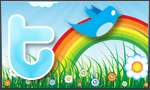 The goal of this site is to inspire people to outdoor adventure travel and then provide tips. If you liked this post then sign up for the email newsletter. Notifications go out once three to four times a year with what is new with Traveling Ted's adventures. Your email will not be share and you will receive no spam. Other e-follow options include Facebook (click on the like box to the right) or twitter (click on the pretty bird on the rainbow above).