Traveling abroad with your family is really a once in a lifetime experience. However, you need to understand that plenty of things can go wrong. If you're not careful, there is a possibility that you're going to make the wrong choices on your upcoming trip. In return, this is going to ruin things for you and your family members. The good news is that planning doesn't have to be too difficult. Within this guide, you will find basic tips and strategies for planning your upcoming Canadian vacation.
Time And Weather
Before doing anything, you'll need to choose the time when you want to visit Canada. It is possible to visit pretty much any month, but you need to familiarize yourself with the weather during that period of time. If you want to experience warmer weather, you should visit during late spring or early summer. If you enjoy a little cold weather, fall will be best. For those who do not mind trudging through the snow, you should definitely visit during the winter. Just make sure that you know what is ahead of you, before booking your trip.
Where to go on your upcoming trip?
You also need to realize that Canada is overflowing with amazing cities. Choosing one is going to be very difficult. It might be possible to visit several provinces during the same trip, but it is best to focus on one major city. By focusing on a single city or province, you'll have a much easier time seeing everything that they have to offer. And, you'll spend far less time traveling. Take the time to learn about the different cities and their most popular attractions. Then, choose the one that your family will enjoy the most.
Documentation
Once you've gotten that out of the way, it is time to make sure that you have access to the necessary documentation. There is a pretty good chance that you're going to need an electronic travel visa and you may need other documents. It really depends on your nationality or where you're traveling from. Entering Canada isn't too difficult, but you don't want to arrive without the right documents. Otherwise, you'll be heading back home prematurely. You can visit ETA-Canada.com to find out more about the Canada ETA.
Packing
Now, it is time to begin packing your clothing and other supplies. Make sure that you get your medications. Otherwise, your trip is going to be dangerous. Also, you need to bring the right clothing based on your time of travel. If you're traveling during the summer, you can wear lighter clothing. If you're visiting during the fall or winter, you'll need to dress warmer.
Plane Or Car?
Finally, you need to figure out precisely how you're going to enter the country. If you reside in the United States, you have two options. You can fly to Canada or drive your vehicle. Both can be equally experience, since you're going to be buying a lot of gasoline. However, driving your own car will give you greater freedom in the long run. If you fly, you might want to rent a vehicle.
Adventure on!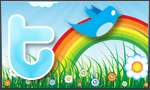 The goal of this site is to inspire people to outdoor adventure travel and then provide tips. If you liked this post then sign up for the email newsletter. Notifications go out once or twice a month with what is new with Traveling Ted's adventures. Your email will not be share and you will receive no spam. Other e-follow options include Facebook (click on the like box to the right) or twitter (click on the pretty bird on the rainbow above).