My flight arrived in Managua at midnight and it took about an hour to go through customs and immigration. I secured a shuttle from my hostel. I booked two nights at Managua Backpackers and for an extra $15.00, I secured a shuttle to the hostel. My ride was waiting for me outside with my name displayed on a white sign. The next day planned to go exploring Managua.
No Visa required
A Visa is not required for U.S. citizens entering Nicaragua. Visitors do need to purchase a tourist card for $10.00 at immigration, which is good for a 90 day stay. For visitors to the U.S. who require a Visa, check out this website to make the process easier.
Hitting the ATM
My first order of business was getting some local currency. I hit an ATM, and I was not able to process because I forgot to call my bank to let them know about my travel arrangements. A quick phone call to the  International number on the back of the card and soon this issue was resolved. I now had me some Nicaraguan cordobas.
I should have used some of my own tips: How to handle money overseas
Walk to the lake
Managua is located on the shores of Lake Managua. According to my Lonely Planet guide, most of the tourist spots were located along the lake. I was about two miles away, so I decided to walk instead of hailing a cab.
Trees of Life
Immediately, I saw a big metal fake tree in the middle of the avenue. Then another one and another one. Each one was a different color. I discovered later that these trees are a controversial pet project of the first lady. Controversial because they cost a couple of million and another million to illuminate as they light up at night.
Personally, I enjoyed them. I am not sure they are worth the cost though because most travelers skip Managua as a tourist destination. Many in fact, secure transport from the airport to Granada, Leon, or San Juan Del Sur to avoid even staying one night. It seems Managua needs more than fake trees to lure real tourist dollars to stay in the city for more than one night or one hour.
Parks and more trees while exploring Managua
I walked past a stadium, more fake trees, and some houses and businesses. It was intensely hot, and within a half mile, I was nearly drenched in sweat. Fortunately, a shopping store came into view, so I stopped for some juice and fruit.
I reached what I guess would be considered downtown. There was a park, a plaza, and a row of fake trees right along the lakeshore. I sat in the shade of the trees in Parque Central and enjoyed the rest of my drinks. My next goal was to find the Old Cathedral of Managua.
Old Cathedral of Managua and Lake Managua
The Old Cathedral of Managua was located right next to the park. I snapped a few pictures and moved on. The Cathedral is an empty shell. There is absolutely nothing inside. The building was heavily damaged in the 1972 earthquake and condemned, but never demolished.
In the same area as the Cathedral, there was the National Palace, and the Ruben Dario National Theater. The plaza seemed to be made of fairly new stone. Usually a plaza like this located in the downtown area attracts thousands of tourists and locals. The Managua square was almost completely empty.
Across the street was another stone plaza area with a row of fake trees down by the waterfront. I walked down here to take a few pictures and then stroll along the Malecon. A malecon is an esplanade or embankment along a waterfront. I took a few pictures of the statue by the lake and then took a cab back to my hostel pool as I was dying from the heat.
Managua worth an afternoon
I booked two nights in Managua, which is two nights more than many tourists. The first night I got to my hostel at like 2 a.m., so I really only stayed one night. I am glad I explored Managua for an afternoon. The next day I grabbed a bus for Granada and continued my Nicaragua adventure.
Adventure on!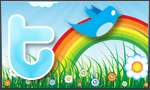 The goal of this site is to inspire people to outdoor adventure travel and then provide tips. If you liked this post then sign up for the email newsletter. Notifications go out once or twice a month with what is new with Traveling Ted's adventures. Your email will not be share and you will receive no spam. Other e-follow options include Facebook (click on the like box to the right) or twitter (click on the pretty bird on the rainbow above).