The UK is a country that is rich with heritage, history, tradition and the most delightful mix of major cities and beautiful countryside. Considered one of the UK's must-see places, Wales is fast becoming a popular destination for families, couples, those looking for high-end vacations and those looking for a camping/backpacking adventure.
What Wales has to offer
You can always visit the well-known holiday camps and resorts or arrange a stay in one of Wales's beautiful five star hotels, the choices are endless! So, when you visit Wales, what can you expect to find there? From beautiful countryside to stunning castles, gorgeous beaches and culinary experiences like no other – here you'll find a few ideas and inspiration to get your trip around Wales off to a good start. Many of these activities are completely free!
Remember, if you're thinking of travelling then always consider investing in travel insurance. From emergency evacuation insurance to repatriation, baggage loss or delays – insurance can cover a wide range of problems that could spoil a great getaway, so always plan ahead.
With that in mind, let's get back to the beauty of Wales and what it has to offer.
It's Castles
Did you know that Wales has over 600 castles and four of those are now recognised as World Heritage sites! Including the striking Caernarfon Castle, Gwynedd, to Beaumaris Castle, Anglesey, Harlech Castle, Gwynedd and of course the beautiful Conwy Castle.
Whether it's breathtaking, medieval architecture you're looking for, or stunning hill-top locations and incredible scenery that floats your boat. Wales and it's castles are a destination that every visitor to this beautiful country should explore!
It's National Museums
Wales has a full and rich history and what could be better than dedicating a day to learning a little about this incredible place? The National Coal Museum is a favourite with young and old alike – and your tour begins with a 300-foot decent underground in the pit cage, so you can really see and experience what life was like in the mines, all those years ago! Not forgetting the colliery buildings and the blacksmiths workshop, The National Coal Museum is a fantastic attraction that everyone will enjoy.
Or, if you don't fancy heading underground, then why not try St Fagans National History Museum: Cardiff? This open-air museum explores traditional Welsh lifestyles and the traditions of times gone by. View craftsmen of the time, plying their trade with workshop demonstrations and what's more, all of Wales' museums are completely free!
It's wildlife
Wales has often been described as a haven for wildlife of all shapes, sizes and kinds! Have you always wanted to see a dolphin? Well, why not take a boat trip from Cardigan Bay? You might even get a glimpse of Wales' other residents including porpoises, seals, whales and maybe a shark or two! If a boat trip isn't your thing then why not find a beautiful vantage point – there are plenty of them – and watch them glide beneath you.
Adventure on!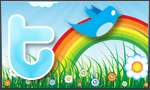 The goal of this site is to inspire people to outdoor adventure travel and then provide tips. If you liked this post then sign up for the email newsletter. Notifications go out once or twice a month with what is new with Traveling Ted's adventures. Your email will not be share and you will receive no spam. Other e-follow options include Facebook (click on the like box to the right) or twitter (click on the pretty bird on the rainbow above).