Using a GoPro for both photos and videos is not rocket science. After all, it works pretty much like a point and shoot camera, so how difficult can it be? On top of that, the camera can make the right adjustments for each scene on the fly, without much input from the user, so it would seem a post on GoPro tips is not necessary.
Related: GoPro Hero5 review and analysis
We all make GoPro mistakes
Yet, not everybody seems to be able to capture those amazing shots you see on GoPro's official YouTube channel. Those look absolutely phenomenal and could probably pass as big-budget Hollywood productions. So if you are in that position and you are looking to step up your GoPro game you are in the right place.
Over at Veedyou we handle a lot of GoPro video editing and we've probably all the mistakes you can make when you're filming with a GoPro. And the quality of the original footage will greatly impact the way your final video edit will look like. That's why it is extremely important to take the best footage you can.
So, in an attempt to help everyone out there film better GoPro videos, we've reached out to some of the most passionate GoPro users and asked them to answer just two questions for us:
What are your top tips to get the most out of a GoPro camera?
Which GoPro accessories should I buy for traveling?
Here's what everybody had to say.
GoPro tips
Adventure on!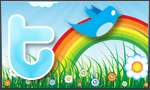 The goal of this site is to inspire people to outdoor adventure travel and then provide tips. If you liked this post then sign up for the email newsletter. Notifications go out once or twice a month with what is new with Traveling Ted's adventures. Your email will not be share and you will receive no spam. Other e-follow options include Facebook (click on the like box to the right) or twitter (click on the pretty bird on the rainbow above).