Is Arctic exploration a key aspiration of yours? Have you always wondered what it would be like to venture into the snowy wilderness? Agness and Cez believe that If yes, then go for it as travel is a key part to a growth mindset. The more you travel, the more you open up your eyes and mind to the earth's natural beauty. You can become an explorer at any stage in your life. Don't allow age or experience to hold you back. It's never too late to learn. If you're seriously considering changing up the daily routine and getting those snow boots on, then first take a look at these steps. Each step will help to prepare you before you dive into the unknown…
Understanding WHY you want to go
It's very easy to wake up one day and shout 'I WANT TO BE AN ARCTIC EXPLORER'. Yet, you have to question yourself as to why you're so eager to become one. As with most things in life, it's easier to say something than actually take action. Perhaps it's been a dream of yours since childhood and you're desperate to plunge your boots into the ice. Or, you may just like the idea of discovering places that others will never get to witness in their lifetime. Figuring out why you want to become an explorer of the Arctic is crucial to your progress.
Once you've figured out why, you're a few steps closer to packing up and moving ahead. Sometimes, our mind likes to play tricks on us and places little seeds of doubt. These seeds soon grow into gargantuan trees and leave us paralysed from ditching the 9-5 attitude. Don't allow fear to take over! If this is something you're truly interested and invested in, then go for it! Life is too short not to take a risk, especially if it's a risk that involves travel. As The Guardian states, we are lucky to be in the digital age, where everything is waiting for us online. Embrace the world and accept that you're willing to go on this life-changing adventure!
HOW to start your Arctic adventure
Well, you've figured out that you really want to go on this trip. You've started to imagine yourself there and you're eager to get started. How do you go about beginning this adventure? Well, there are many ways to get prepared. The first key stage is to do your research. For instance, do you want to explore the land by foot or sail by sea? There are so many options out there! A travel trend at the moment is to take a few Arctic cruises along the ocean. A lot of Arctic expeditions are full of intriguing icebergs and ginormous glaciers. Of course, to get a good glimpse at these is best to do by sea.
There are also a lot of people out there who have experienced these adventures before. If you're searching for moral support, forums and chat rooms are worth scrolling through. Once you get into exploration mode you'll be fully focused. However, the build up before a big travel adventure will trigger a few nerves and you will be yearning for some encouragement. Just keep reminding yourself why you took the plunge and needed change. The world is here to be explored, so you might as well make the most of it!
Figuring out WHAT to bring
The Arctic is FREEZING most of the time, so packing enough thermal jumpers is a priority. Traditionally, many explorers opt for comfy and insulated snow jackets. They gear themselves up with watertight ice boots and at least 3 layers of clothing.  Everyone is individual with their materialistic needs. As long as you take a thorough look at the mandatory tools to take, you should be just fine. Warmth will be your best friend on an arctic journey. Therefore, it's worthwhile to invest in high quality material.
You could also think about bringing personal items. A popular thing that people like to take on travels is a diary. Back in the old ages, famous explorers recorded daily events via their journals. These stories and records are links to the past. Without them, we would have never known about Captain James Cook's voyages or various other travel experiences. Their journeys help us to understand the history of travel and the differences between the past and the present. For instance, Live Science recently published an article about Cook's Arctic expedition in 1778. They have used his notes, maps and charts to recognize a key change in the extent of Canadian sea loss. With these historical artefacts, we can help combat climate change. In the future, your journal may also end up in the hands of another, you never know!
WHERE to discover and explore?
You now have an understanding of why you want to go. You've researched into what to take and realised how to begin your Arctic adventure. The final step is to figure out where you want to go! The Arctic is located at the northernmost part of the earth. Its ocean sweeps through many countries and holds many secrets. For instance, The Independent recently found out that ancient jellyfish have been found living underneath its icy waters. This came as a huge shock for scientists and followers of the Arctic sea.
To decide where you want to visit, you must prioritise what you're desperate to see. If you LOVE nature and wildlife, then look into the home of the Arctic fox and magnificent polar bear. If you LOVE skiing and snowmobiling, then analyse where the best slopes are for your sport. Or, if you LOVE to simply float around and see the ice by sea, then map out your best route and take it from there.
The world is humongous. Remember, that although you're now an eager explorer, you must be patient to see it all. Some say that the hardest part to travelling is the first step. Once you've mastered that, you can master a million more journeys! Exploring is all about discovery. Finding a fresh lease of life and taking a plunge. With every adventure, safety comes first. Take good care and embrace the unfamiliar territory ahead…
Are you interested in becoming an Arctic Explorer?
Adventure on!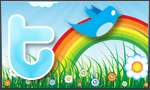 The goal of this site is to inspire people to outdoor adventure travel and then provide tips. If you liked this post then sign up for the email newsletter. Notifications go out once or twice a month with what is new with Traveling Ted's adventures. Your email will not be share and you will receive no spam. Other e-follow options include Facebook (click on the like box to the right) or twitter (click on the pretty bird on the rainbow above).