The last time I stayed at a Glamping Hub property it was in Colombia a few years ago. Therefore, I was pleased to work with them again. This time I would stay in a property in the good ole USA. I was on a leaf peeping road trip of New England, so the Northeast Kingdom of Vermont would be the location. I was glad to be Vermont glamping.
Related: Glad to be glamping in Tayrona, Colombia
Glad to be Vermont glamping in the Northeast Kingdom
The cabin was located in the small rural community of Craftsbury. This area is only about 35 miles south of the Canadian border. The closest town of any size is Hardwick. From Hardwick, it was ten miles through windy roads to make it to the cabin.
It was an ugly, cold, rainy day when I arrived. I had driven from New York City, so I was fatigued by the time I made the cabin. Despite the day and my frame of mind, I was immediately impressed with the cabin. It was tucked away in a little pine grove. Even though there were some nearby farms and houses, it felt like I was in the middle of the woods.
I opened the door and the place was cozy and warm. A fire burned low in the fireplace. This provided a welcoming glow. I knew I was going to enjoy my stay. Fortunately, the forecast called for a much nicer day the next day.
Next day dilemma
My only problem was to figure out what to do the next day. There were so many options. I could go for a hike either locally or farther away, I could drive around and check out the local community, or I could just stay in and enjoy the cabin. I choose for a combination of the latter two options.
Exploring Craftsbury, Craftsbury Commons, and Greensboro
There are three small communities that surround the cabin. I drove through all three of them and took some pictures. When I say small, I mean really small. Each town only had a few buildings including a church and a general store. Craftsbury Commons had a small college and a little bit outside of town there was the Craftsbury Outdoor Center, which included a Nordic Center. Definitely need to bookmark this area for the winter.
I stopped by the Outdoor Center. They have hiking and biking trails open in the summer. I talked to Ollie who proudly proclaimed that the Nordic Center had some of the best skiing in the East and even added that several Olympic athletes have come from the area and trained at the facility.
Hunting for beer
I spoke with the owner of the cabin John, who informed me that there was a great craft brewery in Greensboro. It is about five miles outside of the town of Greensboro. I kept driving and driving through farmland and rural roads. Suddenly a building came into view and a brewery was located on the hillside. The brewery is only open Wednesday through Sunday from 12-5. It was 5:15, so I headed back into town.
While I missed the awesome beer, nature made up for it by providing an incredible sunset. For over an hour I sat on a hillside near the Highland Lodge and filmed and photographed the sunset. This was my last day in Vermont and New England, and I was being sent off in style.
Loved the local quality of the food in Northeast Kingdom of Vermont
One thing that really struck me about my time in Vermont was the quality of the food. Even the gas station I stopped in on the way up on Highway 91 had amazing food. I bought a pork cubano sandwich and it was incredible. I went into Hardwick to do some shopping for my stay at the cabin.
The store in Hardwick had amazing food. For lunch I bought a pre-made turkey sandwich. Usually already made sandwiches here in Illinois are mediocre at best. The meat is usually rubbery and the bread sometimes is either damp or hard. This sandwich was really fresh. The bread was soft and the generous amount of turkey was delicious. Even the vegetables on top were good.
I also bought some potato salad, chicken breast with a cajun rub, and some lettuce and a tomato for dinner. The potato salad was in a plastic container with no company insignia. It was some of the best quality I have ever enjoyed. The chicken too was delicious. Fortunately, my cabin came equipped with everything I needed to make and comfortably enjoy this food. Each morning I enjoyed some Green Mountain coffee that I made in the coffee pot.
Watched football and the World Series
After a morning of writing and enjoying coffee, and a day touring the countryside, each night I spent comfortably perched on the couch and watched a little sports. While it is nice to get away from it all, it is also nice to enjoy some facets of civilization. The cabin had a wonderful loft with an HD TV. I watched Thursday night football the first night and game three of the World Series the next night.
My only complaint was the Wi-Fi was a little slow, but it was sufficient enough to do what I needed to do. As long as you do tasks that do not require too much bandwidth, the system works fine.
Comfortable bed and departure
The bedroom was perfect and the bed was comfortable. I awoke Saturday morning to a crisp, cool night, and the night was full of stars. I packed up and left the Northeast Kingdom of Vermont and New England. Staying in a Glamping Hub cabin was an awesome way to end my one month road trip through New England.
I enjoyed my two days in the Northeast Kingdom of Vermont. Staying at this Glamping Hub cabin was the perfect writer's retreat. There are so many options when you stay here. You can enjoy the local community, hike in the surrounding forests and enjoy the lakes and rivers, go cross-country skiing, fishing, canoeing, or just relax in the peaceful cabin. What you decide to do in the Northeast Kingdom of Vermont is up to you. Also, the cabin comfortably sleeps six, so you could enjoy it with friends or like I did and stay solo.
Disclosure
I did receive two nights complimentary stay at this Vermont glamping cabin thanks to Glamping Hub. This fact did not impact this post. I am just writing a narrative of my stay at the cabin.  I think most readers would enjoy staying here unless you are looking for a remote wilderness cabin. The cabin is in a beautiful outdoor area of Vermont, but it is not in a wilderness area.
Adventure on!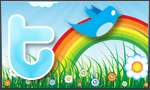 The goal of this site is to inspire people to outdoor adventure travel and then provide tips. If you liked this post then sign up for the email newsletter. Notifications go out once or twice a month with what is new with Traveling Ted's adventures. Your email will not be share and you will receive no spam. Other e-follow options include Facebook (click on the like box to the right) or twitter (click on the pretty bird on the rainbow above).