Photography is not the only way to remember a time spent traveling. You can also buy souvenirs including an item of clothing. Perhaps my favorite country is Thailand. When I visit, I usually buy shirts at the market; however, I have no shirts that actually say "Thailand." This changed with my new Mana Loa Thai Sunset shirt.
Wore on my New England road trip
On my my recent road trip through New England, I had the chance to try it out. Fortunately, the weather cooperated. Usually fall in New England is not the best time to wear t-shirts. The temperatures routinely eclipsed the 70 mark with sunny skies, so I happily wore the shirt as I entered Acadia National Park.
Mana Loa Thai Sunset shirt comfortable
The Mana Loa Thai Sunset shirt was comfortable right out of the package. I normally wash a new shirt before use, but I did not have the opportunity before I left. No need as the fabric felt so comfortable I am almost felt like I was wearing nothing. The shirt comes in either white or black. I prefer white as this way it can also be used as an undershirt.
Other travel shirts from Mana Loa
Mana Loa also has a variety of other cool travel shirts. They have a Cambodia Buddha, Yosemite, and shirts labeled wander, trekker, climb, and vagabond. They definitely are perfect for adventurers like myself.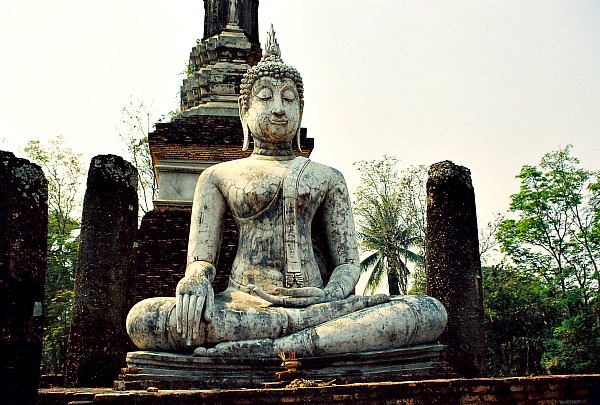 Mana Loa mantra
Another reason to like this clothing manufacturer is their mantra. The passage below is taken from their website:
Mana Loa Clothing represents a movement away from the long hours we spend living virtually: staring at a computer, television, or phone screen, and back towards first hand, authentic experiences. We believe the way to cure this modern malady is to get outside our respective cities, explore new places, meet new people, and immerse ourselves in new cultures. When we adopt this lifestyle we access the healing powers of Mana Loa and lead the fulfilling lives we deserve.
Mana Loa and Traveling Ted have similar mantras
I could write the same about this website. I do not get to into fashion, but whether we like it or not, the way we dress does define us. Wearing a shirt focused on a Thai sunset suits me. I felt a certain soothing feeling the minute I put it on. Perhaps it was the comfort level, or maybe it was the fact that it reminded me of my favorite country, or perhaps there is something mystical about the shirt as indicated by their mantra. Whatever the reason, my new Mana Loa Thai Sunset shirt is now a go to shirt for me when the sun is shining. Perhaps soon I will be wearing it in my favorite country.
Check out the Mana Loa Thai Sunset shirt here and also take a look at the rest of their line.
Adventure on!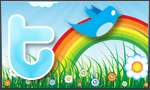 The goal of this site is to inspire people to outdoor adventure travel and then provide tips. If you liked this post then sign up for the email newsletter. Notifications go out once or twice a month with what is new with Traveling Ted's adventures. Your email will not be share and you will receive no spam. Other e-follow options include Facebook (click on the like box to the right) or twitter (click on the pretty bird on the rainbow above).