The Grand Canyon is not the only outdoor adventure area in Arizona. While one of America's most popular national park garners a lot of attention, there are other beautiful areas worth note.  Tucson is often overlooked, but the city is surrounded by nationally protected lands including a national park of its own. Here are five Tucson outdoor adventures to enjoy on your next trip.
Five Tucson outdoor adventures
Hiking Saguaro National Park
Just north of Tucson are two districts of the Saguaro National Park. Combined, the two districts offer more than 165 miles of hiking trails. Elevation ranges from 3,000 feet to over 8,000 feet, so there is quite a difference in ecosystems between the high and low country. Visitors can enjoy nature hikes lasting 30 minutes to wilderness hikes taking a full day or even backcountry camping.
Hiking Mount Lemmon
In the Santa Catalina Natural Area lies Mount Lemmon. At 9,157 feet, the mountain towers over the area and provides great glimpses of the surrounding rugged landscape. The Lemmon Rock lookout is even a better vantage point. Fortunately, the Meadow Trail loop is only 2.2 miles and includes the mountain and the lookout. The elevation change is only 350, so it can easily be done in an hour or two. You can even download the Mount Lemmon Science Tour app and learn about the unique natural science in southern Arizona before or after your hike.
Wildlife viewing and photographing
Since there is such a variety of landscapes and elevation in the area around Tucson, this means there is a wide variety of birds and animals. Birds like roadrunner, quail, hawks, golden eagles, hooded orioles, and owls can be seen throughout the area. White-tailed deer, mule deer, javelinas, gray fox, coyotes, and if you are lucky, bobcats and mountain lions make the Tucson area home. It is not easy getting a photo of any of the animals, but if you are patient and know where to look, you might get a good shot.
Ziplining
Ziplining is an activity that continues to take the outdoor adventure world by storm. Just about every worthwhile outdoor adventure area offers ziplining. Tucson is no different. It is always an interesting and different perspective to see a natural area from above.
Road and mountain biking
A quick search for Tucson mountain biking yields over 93 trails. There are hundreds of miles of trails rolling through the desert and forests surrounding the city. Biking is a great way to soak in the amazing scenery found in the Sonoran Desert. The great aspect about the Tucson biking scene is you can bike in the city or out in the national forests. In the city there is a 100 mile car free loop linking the metro area with Pima County. With Tucson's beautiful weather, cyclists can enjoy the sport year round. It is no surprise the city rates in the top 10 for cycling cities in the U.S.
Adventure on!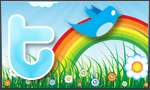 The goal of this site is to inspire people to outdoor adventure travel and then provide tips. If you liked this post then sign up for the email newsletter. Notifications go out once or twice a month with what is new with Traveling Ted's adventures. Your email will not be share and you will receive no spam. Other e-follow options include Facebook (click on the like box to the right) or twitter (click on the pretty bird on the rainbow above).