When taking a Miami holiday, most people just want to relax at their hotel or on Miami Beach. This is a great way to spend a few days; however, the more adventure minded will soon be looking for something else to do. Here is a list of five great adventures found near Miami. If you start to feel restless and want a fun outdoor activity to add some spice to your vacation, check one of these out.
Hike Shark Valley in the Everglades National Park
Shark Valley is at the northern end of Everglades National Park. There are not sharks, but there are plenty of alligators and a few snakes. There is an eleven mile paved trail that circles the park. You can bike it, hike it, or pay for a tram. I hiked the 11 mile trail, and it was incredible. The alligators had recently had their young, so the canal was full of baby alligators. Some even piled on top of each other. This trip is less than one hour and 15 minutes away from Miami Beach.
Related: Everglades National Park and Shark Valley Loop
Drive to Flamingo in the Everglades National Park
The end of the road for the Everglades National Park is Flamingo Campground and Visitor's Center. It takes about two hours to get here from Miami Beach. There are several places to get out and hike from Miami to Flamingo. The Anhinga Trail is the most outstanding. This short trail is like walking in a zoo. All the birds of Florida lie in front of you and several alligators too. This is the perfect day road trip adventure from Miami.
Drive to the Keys
Another perfect road trip adventure is taking famed U.S. Highway 1 from Miami to Key West. This is a four hour drive, so this would most likely be a multi day trip. It is a must see drive to end up at the southern most point in the U.S. It is so cool to see the ocean on both sides of you as you travel down huge expanse of bridges and narrow keys to Key West. There are several Keys to visit on the way up, so Key West is not the only draw.
Big Cypress and Fakahatchee Strand
If you love swamps and Florida wildlife, then heading to Big Cypress National Preserve and Fakahatchee Strand are the places for you. These huge swamp areas abut the Everglades National Park. They create vital habitat for the Florida panther. Do not drive too fast through these amazing areas as there are signs all along warning drivers not to hit the precious animal as it crosses from one swamp area to another. There are several trails and plenty of places to canoe in both of these areas.
Biscayne National Park
Within sight of downtown Miami is a national park that is 95% water. Biscayne National Park offers amazing boating, canoeing, kayaking, fishing, and snorkeling. Basically the same experiences you might have along Miami Beach, but in a more intense aquatic environment. Biscayne National Park Institute provides several guided options including sailing, guided boat trips to remote islands, or individual canoe or kayak experiences.
Take one day to visit one of these fantastic places during your Miami Holiday
On your next trip to Miami, book an extra day in this amazing city. Instead of spending that day at the beach, try one of these more adventurous options with a couple hour drive. Once you are done, you will feel great about the experience as you sip a cocktail at the pool or near the beach.
This post is a collaboration with dealchecker.co.uk.
Adventure on!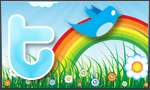 The goal of this site is to inspire people to outdoor adventure travel and then provide tips. If you liked this post then sign up for the email newsletter. Notifications go out once or twice a month with what is new with Traveling Ted's adventures. Your email will not be share and you will receive no spam. Other e-follow options include Facebook (click on the like box to the right) or twitter (click on the pretty bird on the rainbow above).