Sydney, Australia is the best place to go to when you want to do something unique during your trip. If you are the kind of traveler who would only look at architecture or temples, maybe a SCUBA diving or bungee jumping experience might get the adrenaline rushing. If you are someone who enjoys the outdoors, there are a lot of trails you can go to for a good hike.
But while those are exciting activities, not a lot of people know that a Sydney road trip is probably one of the most amazing activities you can do there. Apart from being able to see the whole of Sydney (because it is quite big), you will be able to go to destinations that are not exactly popular with tourists, mainly because they do not even know it exists.
So while you are enjoying a sweet time lounging about in hotels in Sydney, why not browse through this article for recommended road trips you can traverse on your trip.
Grand Pacific Drive
This is a 140 km drive just to the south of Sydney. It starts in the Royale National Park which passes through rainforests and will give you a breathtaking view trip over the Sea Cliff Bridge. You will pass through coastal cities and townships like Wollongong, Kiama, and Shoalhaven. When you drive back to Sydney, you can choose to pass through the Southern Highlands or to the Victorian border to see Eurobodalla and the Sapphire Coast. It is quite close to some of the best dive and snorkeling locations in Sydney. If you love water, this is one of the trip routes you want to seriously consider.
Darling River Run
Of course, while you are in Australia, it is best to experience the outback. The Darling River Run is a 730-kilometre drive that follows the Darling River. It starts from Walgett, then to Wentworth on the Victorian border. Here you can get familiar with the indigenous history and culture that lived in Australia. You will also get transported to the days the old outback towns were pulsing with life. If you enjoy looking up at the sky, the White Cliffs can offer the best vantage point to see the stars. And then end the drive by watching a beautiful sunset on the Menindee Lakes.
Sydney to Melbourne drive
If you want to go on a cross-state drive, you can try the Sydney to Melbourne drive. Apparently, it takes you outside of New South Wales and into Victoria. Along the way, you will follow the trail of the sea, coming out from Sydney. You will pass through coastal towns and popular camping sites, so if you are planning to make a stop over just to experience how camping is done in Australia, make sure you have your complete gear packed in the boot of your car. You can also visit various nature-based destinations like national parks. This route will also expose you to the Aborigines, and you might want to take the time to learn about them.
These three road trips will take you around, not just in Sydney, but also the whole of New South Wales. So if you are feeling like you could use a drive, consider taking any of these routes and enjoy the most fantastic view Sydney, Australia is offering you.
Adventure on!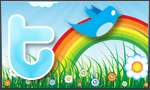 The goal of this site is to inspire people to outdoor adventure travel and then provide tips. If you liked this post then sign up for the email newsletter. Notifications go out once or twice a month with what is new with Traveling Ted's adventures. Your email will not be share and you will receive no spam. Other e-follow options include Facebook (click on the like box to the right) or twitter (click on the pretty bird on the rainbow above).