As an outdoor adventure travel blogger, most of my time spent in the summer camping outdoors. I usually reserve hotels for the winter; however, after a couple of days or a week in the wilderness, it is great to enjoy the luxury of a nice hotel on the way back home. Radisson Toronto has several locations to make this happen after a Canada outdoor adventure. This summer is the perfect time to explore Canada in honor of Canada 150th – meaning Canada's 150th anniversary.
Toronto Radisson is the gateway to explore Canada and celebrate Canada's 150th
I did just this last summer with Radisson after a trip to explore Canada and a stop at Bruce Peninsula National Park.  After a night camping in the park, I drove four hours east to Toronto Radisson east in the Markham neighborhood. I found it to be a great spot to unwind and clean up.
One of the first things one does after emerging from the great outdoors is get something good to eat. Poutine is just the ticket to enjoy after eating granola and nuts for several days. I found an amazing Indian restaurant that served poutine with Indian spices. The Nawab Fusion Grill serves a butter chicken poutine that is to die for.
Return to Toronto with Radisson
I can think of no better way to honor our northern neighbor than by recreating this stay Canada trip and return for a summer adventure. Besides the Bruce Peninsula, Toronto is also an excellent starting point for an adventure in Algonquin National Park.
Algonquin National Park is a vast swath of wilderness due north of Toronto full of moose, loons, bald eagles, wolves, bear, and great fishing. The only mode of transportation in Algonquin is canoe or hiking. I have been to Quetico Provincial Park several times, but I have yet to visit Algonquin.
After no amenities camping, it is great to enjoy them at a Radisson
What is your favorite hotel amenity? Mine has to be free Wi-Fi and a swimming pool. After having no cell service in a place like Algonquin, it is necessary to plug back in. The best place to do this is poolside at a Radisson.
As much as I love camping in the outdoors, I do enjoy a big comfortable bed. Outdoor companies have come a long way making lightweight comfortable sleeping mattresses, but they will never equal the comfort of a Radisson king sized bed. I hate to leave the beauty of the outdoors, but it is sure nice to sleep in ultra comfort.
Explore Toronto
Before going home, since you are in one of Canada's most vibrant beautiful cities, it only makes sense to spend a day or two exploring Toronto. Toronto is home to several world class museums and city attractions like the CN Tower, Casa Loma, and the Toronto Zoo.
Like Chicago, Toronto is a city of neighborhoods. Each section has its own unique feel and ambiance. I enjoy just walking around the downtown area or even Markham and Scarbarough right near the hotel. Just like finding an Indian poutine, you never know what secret you will uncover when you explore on your own.
Niagara Falls
One of Ontario's most iconic destination is Niagara Falls. It is less than two hours away from Toronto. What a perfect way to end a summer vacation in Canada than a stop at this amazing world wonder before returning home. There are three Radisson hotels in the area to choose from if you feel it is too far from Toronto.
Save on a Radisson stay or even win a free night
Visit Radisson's website to save 12% on a future stay. You may even get lucky and win a free night's stay. I am running a contest and one winner will win a free night stay certificate. To be eligible to win, you must SHARE my Facebook post and tag @Radisson. I will be posting on Facebook early next week.
Disclosure
Many thanks to Radisson and Club Carlson for sponsoring today's story and encouraging me to celebrate Canada 150th!
Adventure on!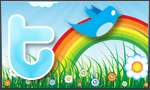 The goal of this site is to inspire people to outdoor adventure travel and then provide tips. If you liked this post then sign up for the email newsletter. Notifications go out once or twice a month with what is new with Traveling Ted's adventures. Your email will not be share and you will receive no spam. Other e-follow options include Facebook (click on the like box to the right) or twitter (click on the pretty bird on the rainbow above).