If you ever feel overwhelmed planning an overseas adventure, then definitely checkout Anywhere.com. Anywhere.com leverages local experts to help with a vacation of a lifetime. If you are looking for an amazing Peru adventure, but feel intimidated on where to start, then the place to start is Anywhere.com.
One size fits all vacation not for you
If a one size fits all vacation is not your style then planning for a more authentic experience takes time. Some people are able to just wing it and arrive for the adventure, but others want to have something more concrete laid out. In order to plan of an adventure, it is necessary to have local help. This is where Anywhere.com comes in.
Anywhere.com introduces us to a Peru adventure
When future adventurers click on Peru at the Anywhere.com website, planners initially find an introduction to the country. The two most outstanding adventures found in Peru include a hike to Machu Picchu or a trip to the Amazon Rainforest. Ancient civilizations, the Andes, and the Amazon dominate the introductory section on Peru.
Discover Peru
The first priority is choosing a destination in Peru or multiple places. When one clicks adventure destinations, twenty-two options come up. Each location comes labeled with a region. This is helpful because if you want to choose more than one destination, you can pick ones that are close to each other. For example, if an Amazon Basin trip is desired, then adventurers can pick Puerto Maldonado and Iquitos.
Once you click on the destination, Anywhere.com gives a summary of the location and the opportunity to book lodging. Users have the option of doing a luxury adventure or a more modest one. Prices for the ExplorNapo Lodge run $706 per night while the Garden House Hotel is a more affordable $50.00 per night.
Have an adventure plan
Now that you have a destination in mind and a place to rest your head, now the adventure part of the planning begins. Anywhere.com asks what is your ideal trip. I wrote: "I would like to have an Amazon adventure and see a lot of wildlife while doing activities like kayaking, fishing, and hiking. My preferred place to stay would be a rainforest lodge deep in the jungle either on the Amazon or a nearby tributary. I also would love the opportunity to experience indigenous culture."
Anywhere.com then request some more information like what activities, what types of things you want to see, and lodging requirements. Once obtained, trip planners hit the "submit" button to get an itinerary. I cannot wait to see what they come up with.
Immediate reply from Anywhere.com
I received an immediate response from Anywhere.com. It was within a half hour. Percy provided an itinerary and a reasonable price of around $1,300 for six nights. It included a couple of nights in Lima and then three nights in Iquitos, which is the gateway to the Peruvian Amazon. I could not believe the ease of this service.
When I visited the Colombian Amazon in 2014, I spent hours and hours trying to find a good tour. In a mere matter of minutes, I was off to a good start with Anywhere.com on how to begin a Peru adventure in the Amazon.
The initial itinerary is just the start. You can chat with representatives immediately online or send a message with any questions or adjustments. Once satisfied with the trip, Peruvian future explorers have the ability to book the trip immediately with Anywhere.com.
Adventure on!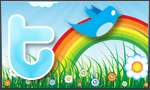 The goal of this site is to inspire people to outdoor adventure travel and then provide tips. If you liked this post then sign up for the email newsletter. Notifications go out once or twice a month with what is new with Traveling Ted's adventures. Your email will not be share and you will receive no spam. Other e-follow options include Facebook (click on the like box to the right) or twitter (click on the pretty bird on the rainbow above).