There was a time when the coastline at the western end of Antalya Province in South West Turkey had no real road. Places like Kemer which has now developed into an important tourist town and marina were only really accessible by boat. Those days have long gone in some ways due to the development and growth of tourism. While many stay on the mainland and don't even take a day trip to sea there are  increasing numbers of tourists that are getting to understand the joys of sailing and are doing so in a boat that was designed many years ago as a working vessel – gulets.
The Story of Gulets
Life on gulet cruises offers everything modern day passengers would expect yet this type of boat has sailed in this region for many years.  Some say its origins were Spanish or Italian but what is certain is that they have sailed in Turkish waters for a very long time. It has been a freighter, a trawl net boat or one sailing to carry sponge divers.
This area has had boat builders since the Ottoman times. Originally many of the fleet were built in Istanbul but as the need for more ships grew during the 18th Century then so did the places that could build them. Bodrum, Bosborum and Marmaris are just three of the places where a gulet can be ordered.  Even though tourism has become a very important part of the economics of such places, gulet construction has as well. Indeed there is a plan to make an extremely large sailing boat in Bosborum that will match anything in the world. Completion date is 2020 though the hull should be ready in 2017.
The maintenance of gulets is a skill that every owner has learnt over the years with the work done through the weeks of winter.
Sailing Turkey is certain of their use these days. It is to take groups of tourists who want to spend some time at sea in these lovely waters to places along the Southern and Western Coasts of Turkey.  Gulets vary in size and therefore in the number of bedrooms and facilities they can offer. What is certain is that they offer an experience, full board at that.
Sailing Holidays Explained
Each gulet comes with a captain and crew. Holidays can be booked for a few days or more than a week. While the start and end date of such holidays are clear and the general route the gulet will take decided, after that there will be a good deal of flexibility as to where the anchor can be dropped. Swimming in these waters are a delight. The temperatures during the main summer months rarely fall below 30C and the water is a welcome way to cool off though it is warm itself.
Spending nights on a boat after a good dinner with beer and wine readily available is a delight. The clear blue sky is replaced by a cloudless night sky and stars. There is no pollution in the air or other lighting to take away the impact the stars can make.
In the morning you have two options. Gulets are well equipped with showers but you have another alternative. Why not dive into the sea to wake yourself up? Start the day refreshed, enjoy your breakfast and then you will pull up the anchor to see what the next day brings. During the day you might like to do a little fishing? Don't worry that you will go hungry if you don't catch anything but it would be nice if you did. Days of real fun can be had on these lovely seas.
Adventure on!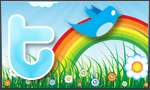 The goal of this site is to inspire people to outdoor adventure travel and then provide tips. If you liked this post then sign up for the email newsletter. Notifications go out once or twice a month with what is new with Traveling Ted's adventures. Your email will not be share and you will receive no spam. Other e-follow options include Facebook (click on the like box to the right) or twitter (click on the pretty bird on the rainbow above).